All Posts Tagged With: "Aleksei Navalny"

Opposition blogger Aleksei Navalny is blaming federal investigators of purposefully leaking his email passwords, who in turn are accusing him of trying to discredit their investigation.
Jun 26, 2012 |
Continued

Organizers of a mass opposition march planned for June 12 promise it will go on as planned despite police raids on organizers' apartments.
Jun 11, 2012 |
Continued

A Moscow court has ordered Aleksei Navalny to pay 30 thousand rubles as moral compensation to a United Russia deputy who felt insulted when the blogger said that members of the party were either swindlers or thieves.
Jun 4, 2012 |
Continued

TV host Vladimir Posner says he might cancel his show if state-owned Channel One subjects him to any more censorship – most recently involving opposition blogger Aleksei Navalny.
Feb 8, 2012 |
Continued

The Agora human rights watchdog has recorded 850 cases of persecution against civil rights activists and NGOs in Russia in 2011, continuing an upward trend in such incidents since 2008.
Jan 28, 2012 |
Continued

Two leading Russian oppositionists have been released from jail after being arrested at a Moscow protest against electoral fraud.
Dec 21, 2011 |
Continued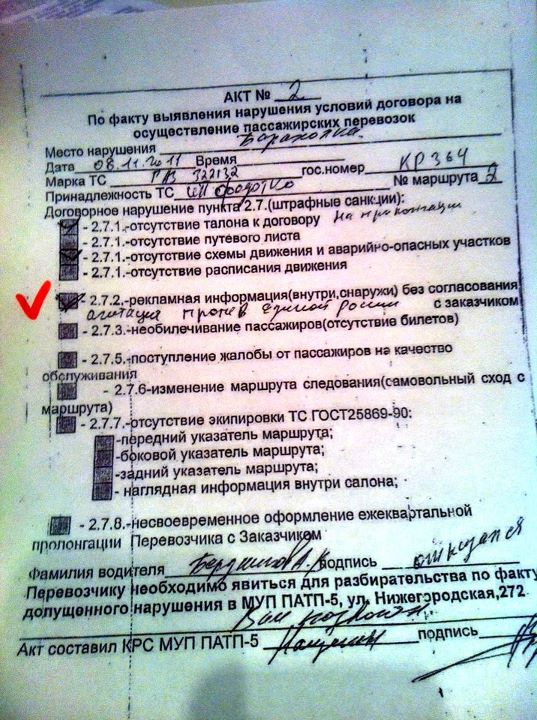 Authorities in Novosibirsk file charges against A Just Russia for agitating against United Russia with an ad that doesn't actually mention the party's name.
Nov 13, 2011 |
Continued

Russian blogger Alexei Navalny is suing federal prosecutors for failiing to properly notify him of the charges against him.
May 27, 2011 |
Continued

An internet service provider in Ulyanovsk says the Federal Security Service has ordered it to block access to the blogging platform LiveJournal.
May 18, 2011 |
Continued

With another round of regional elections coming up in March, renowned blogger Alexei Navalny is asking his readers to get out the vote for any party besides United Russia and has opened a poster contest to promote the campaign.
Feb 25, 2011 |
Continued