Election time is frustrating for opposition activists in Russia. That results are routinely falsified in favor of United Russia – the country's leading party, led by Prime Minister Vladimir Putin – is backed up by loads of independent analysis and expert opinion. Candidates that would present a true alternative to the ruling regime are, in one way or another, prevented from running. Absentee ballot fraud is especially rampant.
In the past, activists have proposed boycotting elections, turning in spoiled ballots, and raising awareness of the obvious fraud the government carries out. In one year of particularly blatant falsifications, deputies from the three parties besides United Russia that held seats in the State Duma walked out in dramatic protest. In the end, President Dmitri Medvedev brushed off all objections and claimed the election results "reflected voter preferences."
With a new set of elections in Russia's regions coming up in March, famous activist lawyer and blogger Alexei Navalny has proposed a new strategy for the opposition: get out the vote for any party besides United Russia. He explained his reasoning on a blog post on Thursday:
Election day is going to be in March. The "elections" are being held in ten regions.

Afterwards, at the end of 2011, there will be federal "elections" for the State Duma.

We all understand perfectly well that these aren't real elections – it is simply an unlawful process that results in representatives from the Party of Swindlers and Thieves – United Russia informing us that "we've received 65% of the vote."

What is to be done in this situation?

I am forced to admit that my most dearly beloved topic – boycotting elections – has failed. It just doesn't work.

That is to say: nobody, of course, goes to the polls – not because they're boycotting them, but because they simply don't pay any attention to them.

I think that, for all the normal people in our country, the time has come to change political strategy.

Our new conception should be: GO TO THE POLLS AND VOTE AGAINST UNITED RUSSIA.

That is to say, for any other party – it makes no difference.

You don't need to explain to me that A Just Russia is no different than United Russia, that Zhirik [LPDR leader Vladimir Zhirinovsky – ed.] is awful, and that the Communist Party is ancient.

It makes no difference in the slightest. You are voting against the Party of Swindlers and Thieves.

We need to ruin United Russia's monopoly over the government.

Why should we do this if they're going to "draw in" 65% anyway?
Elections are, in any case, a source of stress for this vile government. Falsification is a difficult process that involves many thousands of people (members of the electoral commission, etc.).

Administrations in the regions where elections are going to be held in March will be doing basically nothing besides creating administrative falsifications. It's hard enough to draw in 65% from the real 35%. Drawing 65% from 20% is going to be even harder. We need to exacerbate their stress.

Will this be successful in creating problems?
And how. Right now, 15-20% of the population actually goes to the polls. There's a very large amount of absentee (read: fake) voting. That is to say, to put it simply, the vote for United Russia is the vote of 7-10% of voters. If we bring 1% of the population that didn't go earlier to the polls, we create a big problem. If it's 5% – a colossal one. If it's 15%, then

How is this better than a boycott?
Because this kind of action will be supported by all activists of various parties and we won't have to deal with the long, pointless ruckus of arguing with them over a boycott. We will actually get hundreds of thousands of supporters of our campaign right away.

The goal of the campaign is simple. Using online and offline methods to maximally promote two simple messages:

1. United Russia is a party of swindlers and thieves.
2. Go to the polls without fail and vote against United Russia. For any other party.
To promote the campaign, Navalny has begun a poster competition:
Strictly speaking, the coming elections and their results mean nothing for us.

And in general, all of this can be done without strain in an entertaining way that would be fun.

To start, I would propose holding a contest for a trash poster.

There are three requirements:

– Posters should be in a4 format, so that everyone can print them on a home (office) printer and hang them in entryways, elevators, next to desks in offices, in office cafeterias/bathrooms. Bring one to your grandmother and hang it on her door so the old lady remembers how to vote.

– The poster can show whatever, but it should clearly deliver two basic messages: 1) United Russia is a party of swindlers and thieves 2) Go to the polls and vote for any party, but against United Russia.

However the message gets through is unimportant. Whether it's with pictograms or holograms.

You could, in fact, use verse from the poetry contest on Twitter. They can be found there under the #er tag.

Stuff like:

– Get your relatives a job in the Council of Directors!
Join the Party of Swindlers and Thieves!

– Not afraid to rob in front of the entire public?
We need you for the party of swindlers and thieves!
Navalny plans to eventually draw up a list of all the submissions and a corresponding poll, but for now, here are a few worth noting: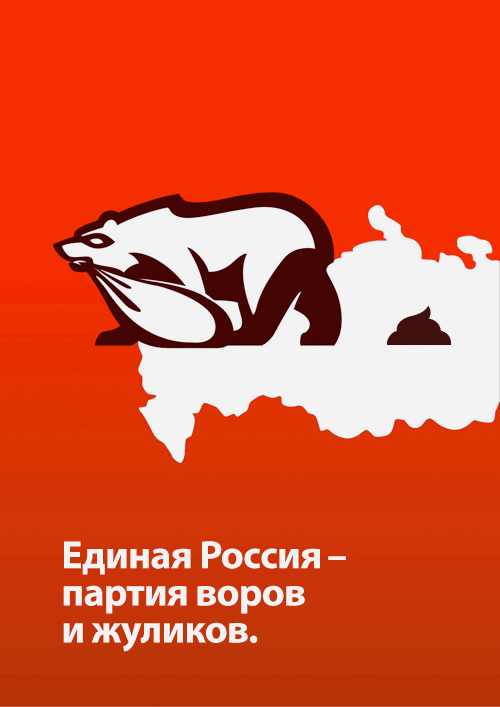 "United Russia – party of thieves and swindlers"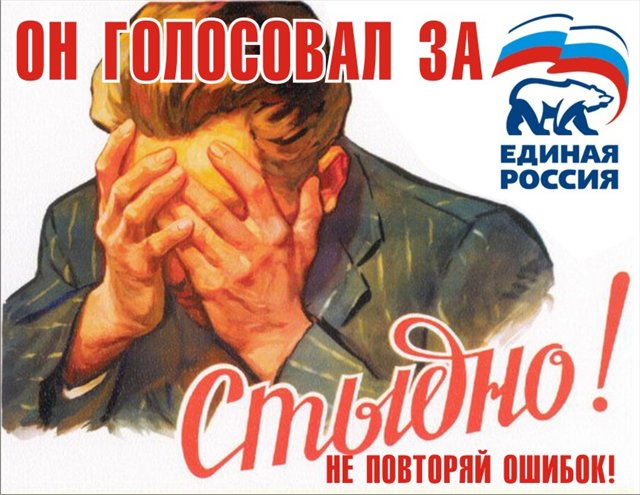 "He voted for United Russia. Shameful! Don't repeat the mistake!"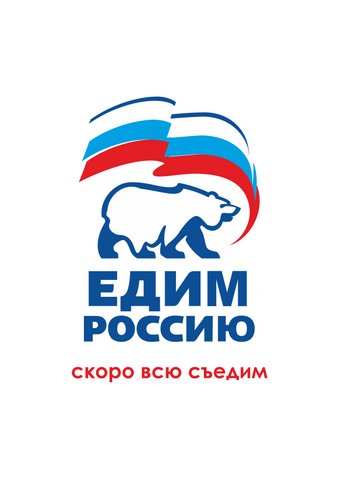 "We're eating Russia. Soon we'll eat everything."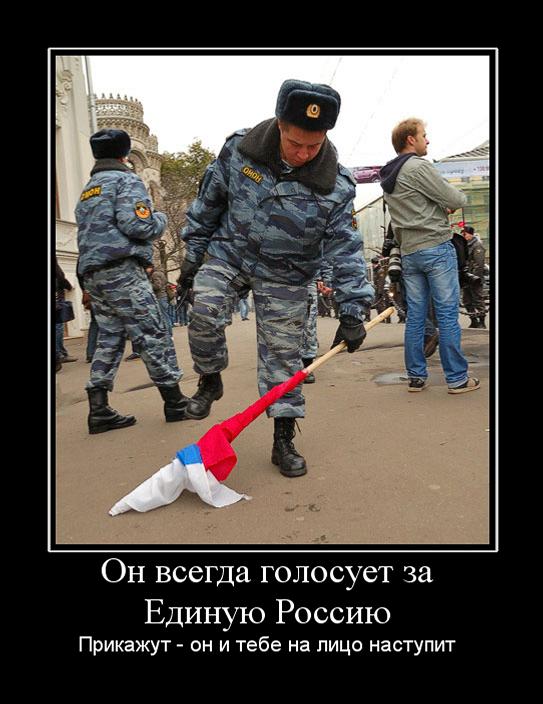 "He always votes for United Russia. If ordered, he'll also kick you in the face."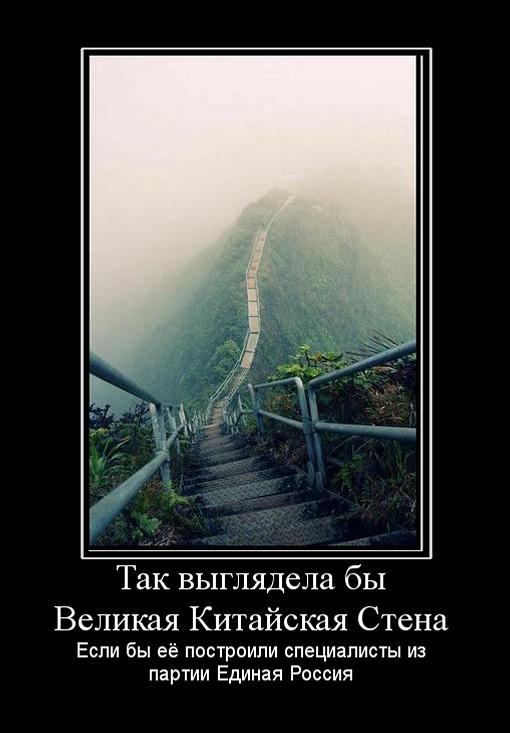 "This is what the Great Wall of China would look like if it was built by specialists from the party United Russia"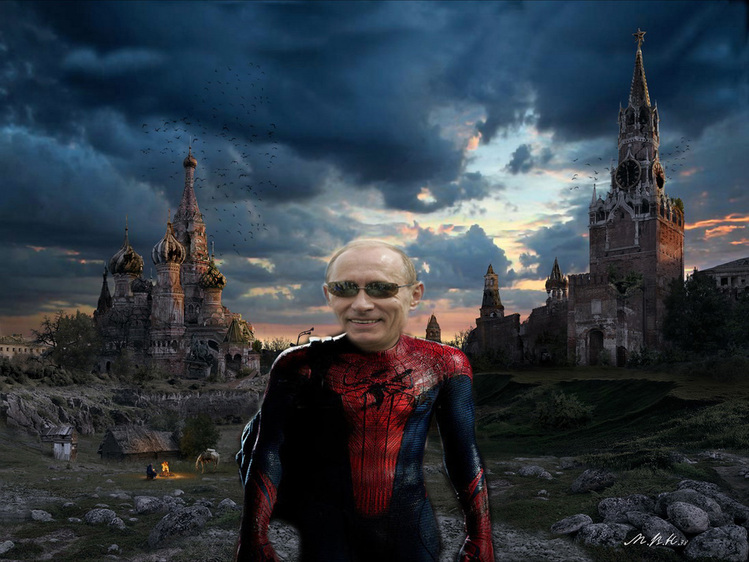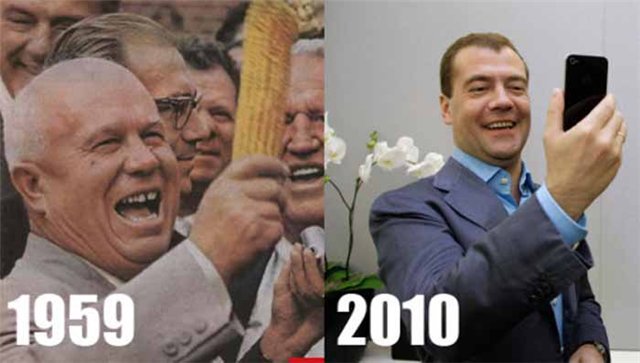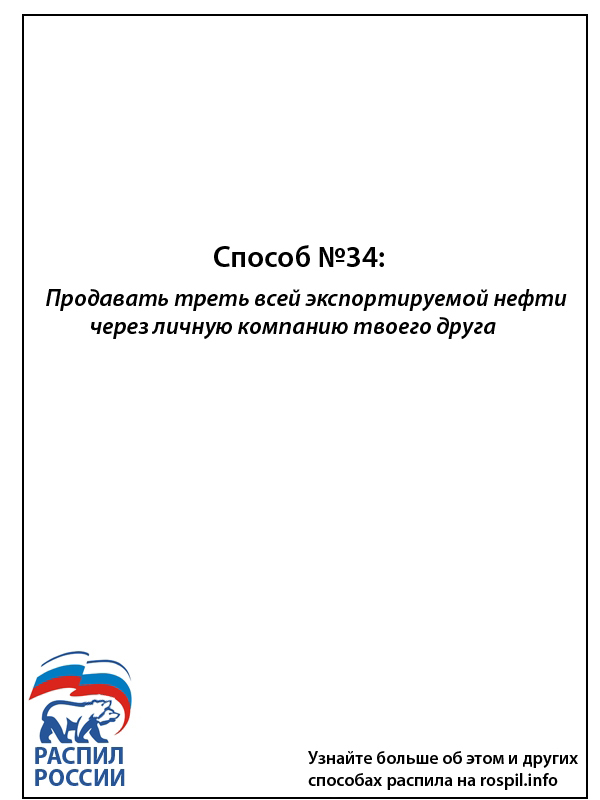 "Method No. 34: Sell a third of all exported oil through your personal friend's company. Learn more about this and other methods of sawing up Russia at rospil.info"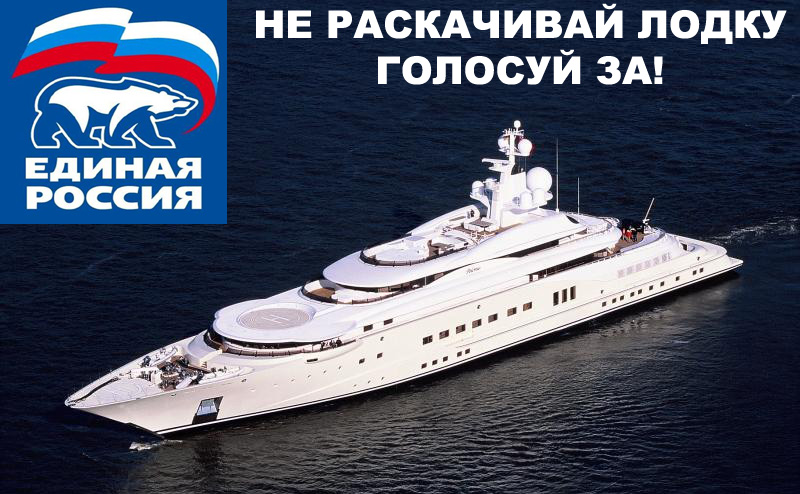 "Don't rock the boat! Vote for United Russia!"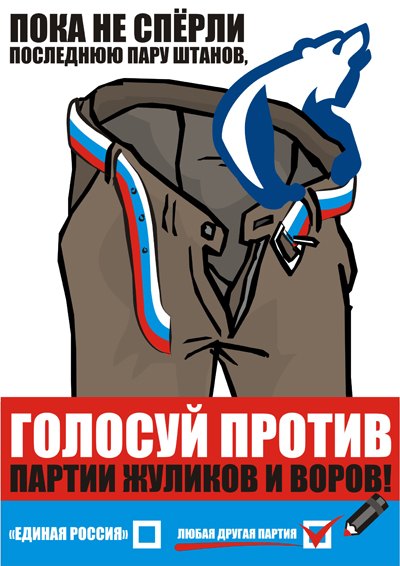 "Before they swipe your last pair of pants, vote against the party of swindlers and thieves! 'United Russia' 'Any other party'"