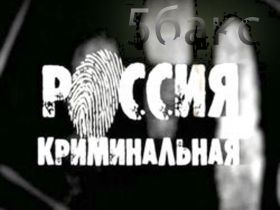 Cases of persecution against activists and non-governmental organizations in Russia doubled in 2010. According to a new report out by the human rights association Agora, 603 such cases were counted in 50 regions of the country, up from 308 in 2009.
Last year, 41 civil activists were injured in attacks.
In Krasnodarsky Krai, human rights activist Vadim Karastelev was attacked and injured so severely that he nearly died. Police in Dagestan cruelly beat lawyer Sapiyat Magomedov, well-known for his principle role defending the rights and interests of citizens in the area. In Yaroslavl, activist Aleksandr Sugurov of the Army of the People's Will was abducted by operatives from the Russian Internal Ministry's notorious Center "E", shoved into a car, and beaten. The activist was told they were upset with his opposition activities and threatened to "bury you in the forest" or "to stick you in a cell with the jailbirds."
Thirty representatives of NGOs experienced various forms of persecution in 2010, including three instances of kidnapping. This included Left Front coordinators Konstantin Kosyakin and Sergei Udaltsov and Dosh independent magazine editors Israpil Shovkhalov and Abdul Duduev.
Agora had records of 20 raids carried out on activists' apartments and the offices of public organizations, as well as the confiscation of documents and technical equipment.
More than 3160 civil activists were arrested following public events in Russia in 2010.
These events were held in honor of murdered journalists and human rights activists (such as Anastasia Baburova, Stanislav Markelov, Aslan Zhukov and Natalia Estemirova), police reform, the fight against government tyranny, against highway construction through the Khimki Forest, and in defense of the 31st article of the Russian constitution. In December, numerous events were held in defense of Mikhail Khodorkovsky and Platon Lebedev, who, days before the New Year, were found guilty in a second criminal case filed against them by the government.
Several activists were murdered over the past year.
In Krasnoyarsk, lawyer Aleksei Gryankina was found dead. Investigators say the most likely motive for his murder was Gryankina's professional activities. The lawyer had worked on several scandalous cases involving well-known construction firms that had defrauded real estate investors. One of the leaders of the Cherkessia Youth, Aslan Zhukov, was killed in Karachaevo-Cherkessia, and in Kaliningrad, noted journalist and blogger Maksim Zueva was also killed.
According to Agora, such cases of persecution have risen markedly over the past several years. The organization recorded 118 reports in 2006, 212 in 2007, 308 in 2009, and now, 603 in 2010.