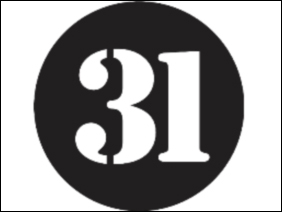 In a small but consequential victory for the Russian opposition, the Moscow City Court has annulled an earlier decision by the Tverskoy City Court that denied the illegality of the refusal by Moscow city authorities to sanction an opposition rally held on December 31, 2009.
Aleksandr Averin of the Other Russia opposition party said that the July 20 ruling gives oppositionists the opportunity to have the case reexamined by the Tverskoy Court.
The banned rally was part of the opposition's Strategy 31 campaign, which holds demonstrations on the 31st of every month with that date in defense of the constitutional right to free assembly. Article 31 of the Russian constitution enshrines this right, hence the name and date. As holding unsanctioned rallies is punishable under Russian federal law, Strategy 31 organizers routinely file applications for official sanction with the Moscow mayor's office. However, they are consistently refused – as was the case for the December 31 event.
However, documents obtained with the help of Russian Human Rights Ombudsman Vladimir Lukin convinced the Moscow City Court that the city's refusal to sanction the rally needs to be reconsidered.
Usually, Moscow city authorities refuse to sanction Strategy 31 events under the pretense that other events have already been planned for the same time and place. While the December 31 event was refused sanction on this basis on December 22, the newly-revealed documents show that the place in question, Moscow's central Triumfalnaya Square, was actually free until December 29. Only then was an event planned for the very time and place where the Moscow authorities knew the oppositionists were intent on holding their rally.
Averin said that by overturning the Tverskoy Court ruling, the Moscow City Court has effectively admitted that the Moscow authorities' refusal to sanction Strategy 31 rallies is politically motivated and has nothing to do with a conflict of events.
The decision comes just a day after Strategy 31 organizers were denied sanction for an upcoming rally on July 31.
Former Soviet Dissident and Strategy-31 co-organizer Lyudmila Alexeyeva said that an official from the mayor's office called to inform her on July 19 that the rally could be held at several other locations, but not on Triumfalnaya Square – which has already long since become a traditional gathering place for Strategy 31 participants.
"I didn't even ask for a reason," said Alexeyeva. "I'm not interested. It's the same thing over and over again."