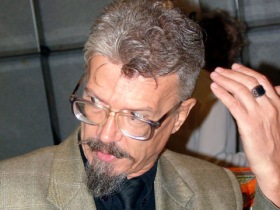 Two organizers from the Russian opposition's "Strategy 31" campaign have received approval from Moscow city authorities to hold an upcoming rally on New Year's Eve, but plan to reject the conditions imposed upon them by the sanction agreement.
On Wednesday, rally co-organizer Eduard Limonov said that the mayor's office had agreed to allow a Strategy 31 rally to take place on December 31 from 10 to 11 in the morning on Triumfalnaya Square. Traditionally, such rallies are held on the 31st of each month with that date at 6 pm.
The switch to morning hours likely resulted from an application by a separate group of oppositionists and rights activists operating under the Strategy 31 campaign and approved the day before to hold a rally on the same day and location but at 6 pm.
In addition to the time change, Limonov said that the city proposed cutting the number of participants allowed into the rally from 2500 to 1000. Given these circumstances, he said, they plan to reject the agreement.
"Tomorrow [co-organizer] Konstantin Yurevich Kosyakin will give our response to the Moscow government. It's short, this response: "Your proposal is unacceptable to us," said Limonov.
Until the last rally on October 31, Strategy 31 rallies, held in defense of free assembly as guaranteed under the 31st article of the Russian constitution, were organized jointly by Limonov, Kosyakin, and former Soviet dissident Lyudmila Alexeyeva. The group split up after Alexeyeva came to an agreement with city authorities that allowed 800 people to legally rally on October 31, up from the unacceptably low 200 that had been originally sanctioned.
Until October, the Moscow government had never agreed to sanction any Strategy 31 event. Defiant oppositionists routinely gathered anyway, but despite the peaceful displays were violently dispersed by riot police on a regular basis.