All Posts Tagged With: "A Just Russia"

Oleg Shein has become the first person to be convicted under a tough new law on public demonstrations, fined 20 thousand rubles despite numerous contradictions in witness testimony.
Jun 22, 2012 |
Continued

Solidarity co-leader Ilya Yashin was detained following a confrontation with pro-Kremlin youth group members at a protest in Astrakhan in support of hunger-striking oppositionists.
Apr 11, 2012 |
Continued

In the wake of a wave of protest against fraudulent parliamentary election results, opposition leader Garry Kasparov calls upon the Russian systemic opposition to agree to finally rise up against Vladimir Putin and the United Russia party.
Dec 12, 2011 |
Continued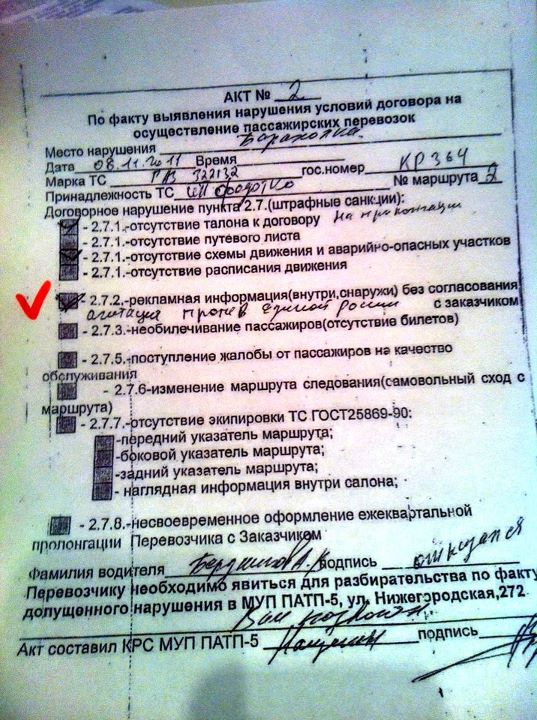 Authorities in Novosibirsk file charges against A Just Russia for agitating against United Russia with an ad that doesn't actually mention the party's name.
Nov 13, 2011 |
Continued

A State Duma deputy infuriated with alleged cell phone jamming by police at an opposition forum has filed an official inquiry demanding an explanation from Russia's Internal Ministry; the ministry denies any involvement.
Jun 21, 2011 |
Continued

Regional elections will be held in Russia's regions this weekend, and opposition party leaders are warning that gross electoral violations are already underway.
Oct 8, 2010 |
Continued

Russian legislators are considering a new bill that would allow the Federal Security Services to issue preemptive warnings against individuals or groups for activities they believe may become extremist.
Apr 28, 2010 |
Continued

Fewer protesters than organizers had expected turned out at opposition protests across Russia on Saturday, as regional authorities took a variety of measures to keep people off the streets.
Mar 21, 2010 |
Continued

Voters in the city of Tula are claiming that they were offered cash to vote for the ruling United Russia party in regional elections, with an opposition leader saying he has obtained video footage of the payments taking place.
Mar 12, 2010 |
Continued

In the final days leading up to Russia's March 14 regional elections, the Central Electoral Commission is banning Kremlin-loyal opposition party A Just Russia from picturing its own leader on a series of leaflets.
Mar 11, 2010 |
Continued