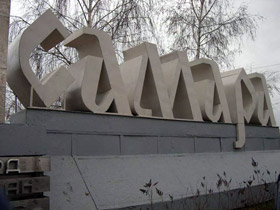 Russian authorities have apprehended and jailed an opposition activist and deputy to the National Assembly in Samara, the National Bolshevik press-service reported on July 24th. Ilya Shunin, a National Bolshevik activist, has been placed in a pre-trial detention facility, and is being charged with "creating and moderating the website of the banned National-Bolshevik Party." The criminal case has been filed under article 282.2 of the Russian Criminal Code ("Organizing the activities of an extremist organization").
The National Bolshevik Party, which is vocally critical of former President Vladimir Putin and the current administration, has been banned on and off since its inception. Its activists have a record of leading peaceful street demonstrations and direct action protest events, and have been a frequent target of arrests and clampdowns. Members have received extended prison sentences for what they see as minor pranks.
Two other National Bolshevik activists, Roman Mishurov and Yekaterina Zhukova were detained in connection with the charges on July 23rd. They have been released with an order not to leave town.
Law enforcement officials also searched the apartments of a number of Samara National Bolsheviks, seizing computer system blocks, and the group's promotional materials.
Similar charges of "extremism" have been used to target religious groups, human rights organizations, newspapers and even art curators. A community to document cases launched under the controversial article 282 even exits on LiveJournal (Rus), Russia's most popular blogging service.