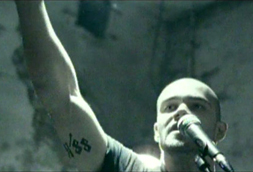 The Russian Culture Ministry has drafted a bill that, if passed, could ban movie theaters from showing films that so much as mention "extremist" organizations, Kasparov.ru reports.
In accordance with the document, films could be banned from theaters if they "contain scenes containing public calls to carry out terrorist activities or that publically justify terrorism or other extremist activity, or scenes that propagandize pornography or a cult of violence and cruelty."
The ministry will also reserve the right to ban screenings of films found to include "information on ways or methods of developing, producing, or using narcotics, psychotropic substances, or their precursors, or about places where they can be purchased, as well as scenes propagandizing any sort of advantages of using particular narcotic substances, psychotropic substances, or their precursors."
The draft is posted on the Culture Ministry's website for public discussion from November 25 to December 8.
The vague wording of Russia's law against extremism is often abused by government authorities to ban materials or persecute groups or individuals that it deems undesirable to the regime. Democratic oppositionists often find themselves victimized by the law, whereas ultranationalist groups that publically promote xenophobia are given sanction by the authorities to hold mass rallies.
Ekho Moskvy journalist Vladimir Varfolomeyev featured the bill on his blog, noting that it could prevent any movie with "incisive social or political content" from making its way into Russian theaters. "There won't be any more films like Russia 88, Trainspotting, or even Kill Bill or Shattered," he said.
Russia 88, a 2009 award-winning docudrama about neo-Nazis in St. Petersburg, has suffered both from lawsuits and self-censorship on the part of theaters that refuse to screen the film.
Commenting on the Culture Ministry bill, Russia 88 director Pavel Bardin said: "We already have effective mechanisms for film censorship. The federal law against extremism allows any movie to be banned (true, along with the effect of an unnecessary scandal). The theaters wait for telephone calls signaling if they can or cannot show a certain film and basically never show any incisive movies. This order is simply the final accord."