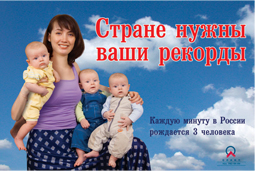 Russian police are threatening to take away a child from an opposition activist, Kasparov.ru reports.
On March 22, St. Petersburg police issued a summons to Other Russia party member Olga Zhukova to appear for interrogation before the federal Investigative Committee.
The summons asserted that if Zhukova did not appear she would be brought before investigators by force and possibly have her daughter turned over to social workers.
On their blog, St. Petersburg Other Russia members alleged that the threats were motivated by an upcoming anti-governmental demonstration. "For all intents and purposes, such activeness on the part of the 'agencies' is connected with the imminence of the March of Dissent. We remind you that a March for [St. Petersburg Governor Valentina] Matviyenko's Resignation, one of the organizers of which is the Other Russia, will begin at the Gostiny Dvor metro station on 6 pm, March 31."
The interrogation is being held in connection with a case filed against Other Russia members in St. Petersburg for "creating an extremist organization." The case has been ongoing since November 2010.
According to the Other Russia party, the charges are based on information investigators gained from bugging an apartment where party activists held their meetings. Investigators believe the activists have rekindled the work of the National Bolshevik Party, which was banned in 2007 as an extremist organization. St. Petersburg authorities have raided the apartments of Other Russia party members multiple times and filed charges against ten of them. Both the National Bolshevik and Other Russia parties were founded by writer and controversial opposition leader Eduard Limonov.
Threatening to take children away from opposition activists is not an uncommon tactic used by the Russian authorities. Prominent environmental activist Yevgeniya Chirikova received such a threat earlier this month, as did fellow activist Alla Chernysheva. Yevgeny Ivanov, leader of a trade union of General Motors workers in Russia, has been threatened by child custody services with having his parental rights revoked. In the city of Dzerzhinsk, the local government attempted to take away the children of opposition activist Sergei Pchelintsev. Such tactics have even been used to threaten people who owe debts to the state.