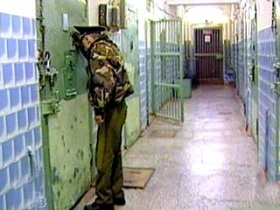 More than 200 seriously ill persons died in Russia's pretrial detention facilities in 2009, Pavel Krasheninnikov of the State Duma Committee on Legislation said on Monday. The detainees died either while awaiting trial or while on trial but awaiting a verdict.
Krasheninnikov stressed that the suspects especially should have been released from the detention facilities (SIZOs) to allow for proper medical treatment because they presented no threat to society.
The statement comes a week after Russian President Dmitri Medvedev introduced a bill to reform how ill criminal suspects are treated by the country's judicial system. If passed, a suspect or person charged with a crime found to have a life-threatening illness may be given alternative means of confinement to allow for proper medical care.
Russia is notorious for the deplorable conditions and corruption in its penitentiary system and the topic of the SIZOs has been a source of particular commotion over the past year. In November 2009, Hermitage Capital Management lawyer Sergei Magnitsky died in a Moscow SIZO after being held for a year without charge and after being denied necessary medical care. Then, this past April, Moscow businesswoman Vera Trifonova died in the same SIZO and also after being denied proper medical treatment.
Critics are skeptical that the president's bill will do anything to improve the situation, as it essentially duplicates what's already provided for in Russian law.
"The president isn't proposing anything new; it's written in the procedural codex that a judge should consider the condition of a sick person upon rendering a decision," human rights advocate Pavel Chikov told the Kasparov.ru news portal.