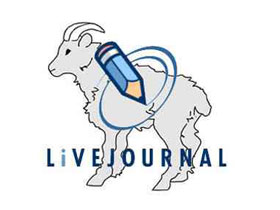 Authorities in Russia's central Kemerovo oblast have launched a criminal case against a local opposition activist for entries in his LiveJournal weblog. Dmitri Solovyov, the Kemerovo coordinator of the Oborona Youth Movement, is being charged with "inciting social discord in relation to militsiya and FSB officers." The Oborona press-agency reported the case on August 14th.
Solovyov joins a long list of individuals and organizations charged under a controversial anti-extremism law (article 282 of the Russian Criminal Code). He faces a possible two years behind bars if charged and convicted.
According to Oborona, police searched Solovyov's home on August 12, seizing computer equipment and Oborona literature.
The criminal investigation against the activist was first launched on August 5th, and was justified by several blog posts written by Solovyov on LiveJournal, Russia's most popular blogging service. The entires in question, published form December 2006 to June 2008 under the "dimon77" monicker (Rus), criticize the activities of the FSB (Federal Security Service) and militsiya. An Oborona spokesman said that they did not contain any calls for violence or grave insults.
Solovyov has taken part in a number of opposition demonstrations staged by The Other Russia coalition. Oborona believes the investigation against him may be an attempt to pressure and silence the group, which frequently criticizes Russia's security services. "We are convinced that our close associate has not done anything illegal or objectionable, and will strive for his full acquittal, as well as punishment for those who initiated his persecution," the group wrote.
Solovyov's case resembles the case against another Russian blogger, Savva Terentyev, who was given a suspended sentence in July after a year-long court battle. Terentyev, of Syktyvkar, had written a single offensive blog comment, later retracted, saying that corrupt police should be burned in every town center.