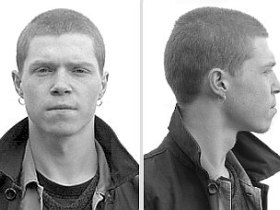 The criminal case of a blogger charged with inciting hatred in an online comment is heading to a Russian courtroom. Savva Terentyev, a resident of the northern city of Syktyvkar in the Komi Republic, was tracked and charged by police after a comment left on the popular LiveJournal.com blogging service in February 2007. As RIA Novosti reports, Terentyev's case is the first of its kind, and may set precedents about freedom of speech on the Russian internet.
According to prosecutors, the trial should begin in around two weeks.

Terentyev, 22, claims that he had no intentions of "inciting hatred and enmity." His words, written as a response to a local journalist's blog entry describing measures used by police against the opposition press , were a harsh emotional criticism of members of local law enforcement. His comment, later rescinded, spoke out against militsiya officers in general, calling them "garbage," and proposed that one way to set an example was to "incinerate a bad cop" in every city center once a day.

The case has posed some difficulties for the prosecution. Linguistic experts were brought in to prove that Terentyev's text was "aimed at inciting hatred and enmity, and also dishonoring a group of persons based on their belonging to a social group" and was "performed publicly, using the mass-media." Terentyev's supporters question whether an online journal can be considered "mass-media" and whether law enforcement officers are a collective group.

Representatives of LiveJournal, Russia's most popular blogging service, have called the charges "absurd." The web portal was recently purchase by a Russian firm, which has led to some concerns that Russia's online commentators could be censored by the country's security services.

If convicted, Terentyev faces a large fine and a maximum of two years behind bars. He has pledged to appeal any court decision.