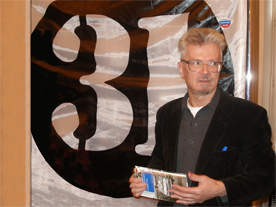 Two of Russia's most prominent opposition leaders have been found guilty of violating federal regulations on public gatherings and fined according to a new, harsher set of penalties introduced earlier in the summer, Interfax reports.
Eduard Limonov of the Other Russia party and Konstantin Kosyakin of the Left Front movement were both sentenced on Thursday in Moscow's Tverskoy Regional Court. According to Judge Sergei Komlev's verdict, the two were guilty of violating rally regulations by holding an unsanctioned protest on July 31, 2012, as part of the Strategy 31 campaign for free assembly. Limonov was fined 12 thousand rubles, while Kosyakin's fine was 15 thousand rubles (about 380 USD and 470 USD, respectively).
Neither of the oppositionists pled guilty to the charges and insist that they did nothing unlawful. They also do not plan to pay the fines, saying that they simply cannot afford to. The fines are newly increased because of a new law passed in June that came in the wake of an unprecedented surge in anti-government protests during the previous winter.
More than 40 people were arrested at the July Strategy 31 rally in Moscow, including participants of a sit-in who held a flag displaying the campaign's logo. A Strategy 31 rally on the same day in St. Petersburg also began with a sit-in; eight people were arrested.
Protests under the Strategy 31 campaign have been held across the country by Russian oppositionists every month with a 31st day for the past few years, dedicated to the 31st article of the Russian constitution for freedom of assembly. Almost without exception, they have all ended with numerous arrests.