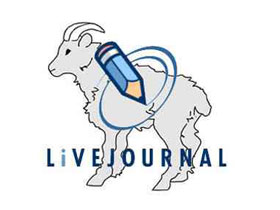 Prosecutors in the northern Russian city of Vologda have mounted an investigation into the blog of a local opposition leader. Ivan Belyaev, who heads the local branch of the United Civil Front party, told the Sobkor®ru news agency that the investigators are looking for a pretense to charge him under a law against inciting hatred and enmity.
On Thursday March 27th, Belyaev was called into the office of the prosecutor and asked to give a written explanation "on the matter of online activities." Belyaev explained that the investigating officer, Denis Yanushevich, showed him print-outs of several of his recent online journal entries, intermixed with entries that had never appeared on his blog. One of these entries has been used as grounds to launch the case.
Belyaev refused to give a written statement, falling back on a law against self-incrimination. He has agreed to return to speak with prosecutors in the near future, after he has a chance to consult with an attorney.
See also: Russian Blogger Heads to Court After Fiery Comment