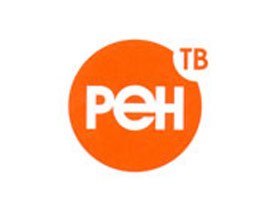 Authorities in in the Russian Republic of Ingushetia are fed up with a private television channel that has shown critical reports from the region. In an open letter sent to top representatives of Russia's government and security services, delegates of the region's Popular Assembly demanded that REN-TV stop broadcasting in the Republic. Their request, which was signed by leaders of four major political parties and was also published on the Popular Assembly's website, comments that the presence of REN-TV journalists in the area is also undesirable.
According to the statement, certain mass-media present news in a manner that raises "feelings of extreme resentment and indignation" for the delegates. It comments that "provocative, slanderous and biased REN TV reports on the region's news…suggest that forces interested in shaking up the situation in the South of our country are behind this."
REN TV, which is the largest privately-owned federal television channel in Russia, was purchased by Kremlin-friendly companies in 2005. Since then, some of the station's journalists have reported feeling pressure to avoid certain stories, and a part of the staff have resigned.
"In one day, this television company sent three groups of journalists to document an attempt to lead an unsanctioned, illegal action organized by the so-called 'Other Russia,'" the statement continues. "Freedom of speech does not give REN TV company journalists the right to act as conduits for terrorism and extremism on the territory of our country, and doesn't free them from responsibility for obvious slander." The document requests that appropriate measures be taken against the channel.
Another open letter, authored by senator Issy Kostoev and published on the same website, claims that reports run on the TV station were "falsified from start to finish." Kostoev goes on to criticize some of Russia's most notable independent media outlets: Ekho Moskvy radio (Echo of Moscow), Novaya Gazeta, and the Zhizn (Life) newspaper.
Sergei Mironov, the speaker of Russia's Upper Chamber of Parliament, the Federation Council, noted that the Parliament has no ability to stop REN TV from broadcasting in Ingushetia. "Unfortunately, we don't have the capability or power to shut TV channels, or influence their content," RIA Novosti quoted Mironov as saying.
The channel's press-service declined to comment at this time, explaining that the complaints were not directed to the station.
Journalists on assignment in Ingushetia have faced pressure in the line of their professional work. In November 2007, a film crew from REN TV was kidnapped from their hotel rooms, taken to the outskirts of the region's capital, Nazran, and severely beaten. Their assailants threatened to kill them, and told them that for their own safety, they should never return to Ingushetia.