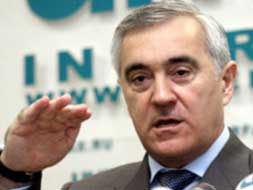 Russian president Dmitri Medvedev has dismissed Murat Zyazikov, president of the embattled Republic of Ingushetia.
Ingushetia, a primarily Muslim republic bordering Chechnya, has seen rising levels of violence, and the situation has been described as a "slow civil war" by the region's former president. Rights experts have said that a tense face-off between the public, military forces and Islamic insurgents threatens the stability of all of Russia.
Zyazikov, who was in office for over six years, said his resignation was "absolutely voluntary," and connected with a transfer to a new post. "I will work in Moscow," he added.
The Kremlin, meanwhile, did not immediately release an official reason.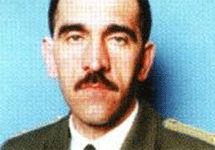 Ingushetia's political opposition has been calling for Zyazikov's resignation for years, saying that freedoms were curtailed during his tenure.
Yunus-Bek Yevkurov, a deputy chief of staff of the Volga-Ural Military District, has been named the republic's the acting president.