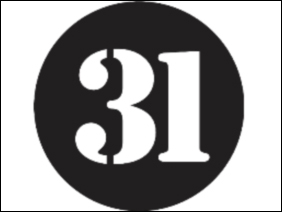 In a move that will shock nobody, city authorities in Moscow and St. Petersburg have chosen once again to turn down applications from opposition activists to hold rallies on July 31 in defense of free assembly under the Strategy 31 campaign, Kasparov.ru reports.
On Thursday, St. Petersburg Other Russia party branch leader Andrei Dmitriev said that city administrators had related the news to him by telephone the day before. The city is required by law to provide an alternative location to hold rallies that it refuses to sanction in the originally requested one, but, as often happens in the case of opposition rallies, the alternative would effectively hide the protesters from public view.
"They proposed Pionerskaya Square, but no Pionerskaya Square is going to suit us," Dmitriev retorted. "It's going to be at Gostiny Dvor."
The Moscow mayor's office also refused to sanction the upcoming rally.
Left Front co-leader and Strategy 31 co-organizer Konstantin Kosyakin told Kasparov.ru that he was told by city officials that the application was denied due to ongoing construction on Triumfalnaya Square.
"There can't possibly be any work going on there. They just lie brazenly," said Kosyakin.
Indeed, although a construction barrier was erected around Triumfalnaya Square nearly a year ago, there is no actual construction anywhere to be found.
Moscow's Strategy 31 organizers and participants plan to hold their protest regardless of official sanction – for the first time in two years, as a sit-in instead of a rally.
Per tradition, Strategy 31 rallies are held on the 31st date of the month in dozens of cities throughout Russia in honor of the 31st article of the Russian constitution, which guarantees freedom of assembly. Solidarity rallies are also held around the world in New York, London, Rome, Tel Aviv, Toronto, and other cities.