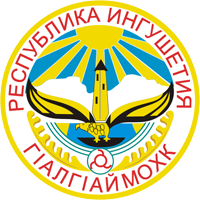 The editor-in-chief of an independent online newspaper in the Caucasus region of Ingushetia has fled Russia and will seek political asylum in Europe. Roza Malsagova, who works for Ingushetiya.ru, decided to leave after a number of criminal cases were launched against her. Her website, which is known for its independent reporting, frequently airs opposition views. Magomed Khazbiev, an opposition activist in the region, confirmed Malsagova's flight to the Sobkor®ru news agency.
According to Khazbiev, Malsagova is currently in a European country outside of Russia with her three children. "I have not gotten in touch with her yet, which is why I don't know where she is exactly," he said.
Khazbiev went on to describe the criminal proceedings launched against Malsagova for her work on Ingushetiya.ru. One of her offenses was publishing an interview with Musa Keligov, a leader of the Ingush opposition. A court found the text, which criticized the current Ingush administration, to be extremist.
Keligov, a former deputy to the presidential envoy of the Southern federal district, and currently a vice-president of the LUKOIL-International oil company, first gave the interview to the Vremya Novostei daily newspaper. Ingushetiya.ru merely re-printed the text, which sharply denounced Ingush president Murat Zyazikov, accusing him of corruption and going as far as saying that Zyazikov had connections to local kidnappings.
For her part, Malsagova has maintained that the Ingush prosecutor's office was afraid of going against a national publication like Vremya Novostei, and decided to take their anger out on Ingushetiya.ru instead.
Authorities have had a contentious relationship with Ingushetiya.ru for years. The site, which allows a forum for a wide range of opposition views, was even ordered shut by a Moscow court for hosting materials of an extremist nature earlier this year. The independent news portal now uses an internet-host located in the United States.