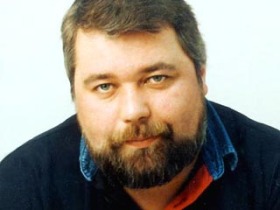 The murder case of journalist Anna Politkovskaya is far from resolved, according to Dmitri Muratov, the editor-in-chief of the Novaya Gazeta newspaper. As the Interfax news agency reports, Politkovskaya's former boss is upset with official claims that the investigation is nearing completion.
"I didn't speak of this earlier, but now I am forced to say it," he said. "I am sick and tired of claims that the case is solved and will go to court. The case can't be solved, when the person who ordered [the murder] isn't identified, and the killer isn't caught."
Politkovskaya was murdered in a contract-style killing outside of her Mosow apartment building in October 2006. Since then, the investigation into her murder has slowly moved forward, without definitive results.
Muratov does not see anything wrong with the release of four of nine suspects connected in the case. The problem, in his opinion, are the repeated official statements that portend that the matter has been resolved, when in fact the investigation remains ambiguous.
Muratov welcomed a new development in the case of Yury Shchekochikhin, another journalist who died under mysterious circumstances in 2003. The case has just recent been reclassified as a murder investigation.
Earlier this week, Politkovskaya's investigative committee made the decision to free another suspect, Shamil Buraev. They have pledged to complete their preliminary investigation by July 20th.