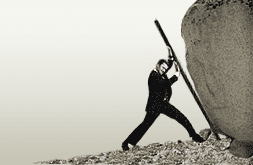 The appeal of a Russian non-profit organization, shut down after failing to comply with strict new registration rules, has been thrown out by the country's highest court. As the Regnum Information Agency reports, the Judicial Division for Civil Cases of Russia's Supreme Court, led by Viktor Knyshev, upheld an earlier court order that the refugee assistance group be dissolved for failing to file the correct documents in time.
Sodeystvie (Assistance), which was formed in the 1990s by a refugee family from Tajikistan, helped refugee families and forced migrants integrate into society. The non-profit also set up festivals for children's dance ensembles around Russia. It was ordered to dissolve on February 4th, 2008, by a court in the Vladimir oblast, after charges of failing to report on its activities, and failing to disclose that its location had changed. The group was compliant with tax authorities, but did not register with the necessary federal agency.
Rights activists believe this to be a precedent case, which may impact future prosecutions as authorities step up the enforcement of a 2006 law on registering non-governmental organizations (NGOs). The law, which came to effect in October 2006, required each of Russia's estimated 500,000 NGOs to first register with the Federal Registration Agency, then file yearly paperwork with detailed reporting on all aspects of their funding and activities. Groups with any foreign funding were required to file the most details, up to and including the cost of office supplies. Small organizations in particular were concerned over the burden that the law would put on their staff and resources. Groups that fail to file in time, or file incorrectly may be taken to court and closed by authorities.
A year and a half after the law went into effect, there are some 227,000 registered NGOs. According to the state-run Rossiyskaya Gazeta, only a quarter of those groups had filed correctly by this year's April 15th deadline. A report by Human Rights Watch found that the law was having a stifling effect on Russia's civil society, and noted that thousands of groups have been threatened and dissolved since the law went into effect. Authorities have recently pledged to step up enforcement.
Officials have argued that the new law provides necessary regulation for NGOs, and is no different from regulations in the West. Still, critics have maintained that the law is entirely too strict, and point to certain organizations that have been targeted repeatedly without explanation.
Valery Madyarov, who heads Sodeystvie, said that the decision of the court was unlawful. He plans to appeal to the European Court of Human Rights.
Incidentally, Madyarov's wife Nina also runs a non-profit organization, called the "Children's Ballet Theater." Prosecutors recently started an investigation into that group as well, it now faces court-ordered closure.