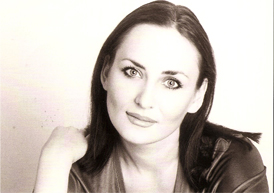 Of all the forms of corruption that take place in Russia every day, one that tends to stay off the media radar is financial corruption. Much of the time, the banal financial machinations involved are not deemed to be as exciting as judges being bribed or ballot stuffing during elections. But financial corruption is a core feature of Russia's current regime, and often spreads beyond the geographical boundaries that separate other types of corruption from the rest of the world. Writing for Ekho Moskvy, playwright and opposition activist Natalia Pelevine details one such instance.
Abramovich and the English Royal Treasurer
By Natalia Pelevine
October 1, 2012
Ekho Moskvy
Alisher Usmanov is leaving the business world. He made this announcement to the Reuters news agency two days ago. What's interesting is that this announcement comes at a moment when the British Serious Fraud Office (SFO) is considering possibly investigating Usmanov within the so-called "Shuvalov Case." The case revolves around Igor Shuvalov, Russia's first deputy prime minister, who received a sum of USD 120 million, supposedly from a loan with a 40% annual interest rate.
I've often been forced to listen to people saying not to count on charges being filed against corrupt Russians, because they won't be: the West depends on their money, and also on their oil and gas.
I disagree. First of all, Russia and its oligarchs also depend on the sale of its oil and gas, just as the other side depends on acquiring it. Secondly, in Great Britain, and that's what we're talking about, there is a separation of business and government, and business can't buy or buy off the government or tailor the laws.
There is no immunity for Russian oligarchs in Great Britain, where they're so fond of settling down. The SFO has already looked at the documents connected with Mr. Usmanov, and it looks like measures are possibly forthcoming in the foreseeable future against one of the richest people in Russia, Vladimir Lisin: his fortune is estimated at 15 billion USD, not far past that of the richest person in Russia – Alisher Usmanov. It was recently revealed that the ship that Western diplomats believe delivered weapons to the Assad regime belongs precisely to Mr. Lisin. And Lisin owns a large amount of property in Great Britain. As they say – surprise, surprise.
But while money from oligarchs can't influence decisions in the British parliament or on Downing Street, there are influential private individuals in Great Britain who don't want to turn down money from Russian businessmen.
It was revealed last October that royal secretary Sir Michael Peat was joining the board of directors of Evraz PLC (Roman Abramovich's metallurgy and mining company). The company's website says that Sir Michael is an independent member of the board of directors and a member of the audit committee, and also the company's certified accountant. He receives 250 thousand GBP per year for his services.
Sir Michael worked for the English throne for 18 years. He was first private secretary for the Prince of Wales from 2005 to 2011. A variety of sources say that Sir Michael quit his post in the prince's residence in order to "make more money in the City." Now he's continuing to work as an unpaid advisor for the prince, leading a variety of his financial projects.
At the beginning of 2012, Sir Michael strengthened his relationship with the Russian oligarch when he named Evgeny Shvidler as a member of the board of directors of his consulting company, MC Peat & Co., LLP. Shvidler is a close friend and partner of Abramovich, and owns a 3.5% share of Evraz. He is an American citizen, and owns property in London's prestigious Belgravia region, a private plane, and other accessories, and in 2006 Abramovich gave his friend a yacht with the beautiful name "Le Grand Bleau," with an EC-135 Eurocopter and aquarium, to boot. On January 4, 2012, the day after Shvidler was given his post on the MC Peat and Co., LLP, board of directors, the company received a loan of 2,730,000 GBP from a certain Horizon Investments AVV, registered in Aruba (see the loan agreement here).
According to records from the Aruban Department of Civil Aviation, Horizon Investments AVV was the owner of the EC-135 model of the Eurocopter helicopter, which came with Abramovich's Le Grand Bleau yacht that he later gifted to Shvidler (see the sales agreement and information about the aircraft). According to the Aruban Chamber of Commerce, three of Horizon Investment AVV's directors are also directors of another Aruban company, Crocus Corporation AVV. Documents from the British High Court say: "two of Mr. Abramovich's airplanes belong to Crocus Corporation AVV, a company that is registered in Aruba, the directors of which are Maria Elia and Panagiotis Nikou of the company Meritservus."
The Cypriot company Meritservus controls a variety of Cypriot holdings, through which, according to information from 2008, Abramovich controlled a 92% share in Sibneft.
When financial analyst Michael Weiss investigated this issue, the directors of the aforementioned company, including Mr. Demetris Ioannides, declined to comment on their connection with Abramovich.
And that's understandable, because this is what the British High Court documents mean: "There is a network of companies registered in the British Virgin Islands and Cyprus that control businesses, at times very large ones, owned by Mr. Abramovich. These Cypriot companies officially belong to Mr. Demetris Ioannides or other Meritservus employees."
Mr. Demetris Ioannides is also among the directors of the Cypriot company Lanebrook Ltd., which passes as a "major shareholder" of Evraz. Abramovich and Shvidler control their holdings in Evraz through Lanebrook Ltd.
To sum it up, this what we know. On October 14, 2011, Sir Michael was named as an independent member of the Evraz board of directors and member of its audit committee. On January 3, 2012, Abramovich's friend and partner Evgeny Shvidler became a partner in Sir Michael's company, MC Peat and Co, and a day later this company received a loan for 2,730,000 GBP from a company that controls Abramovich's private property. During Michael Weiss's inquiry about these transactions, Charlie Peat – Sir Michael's son and CEO of the company – responded that the company has no relationship with Abramovich and recommended that he go talk to Shvidler himself.
Evraz's report for 2011 indicates that a certain transaction was underway: "The Board of Directors looked into the possibility of a business agreement with the son of Sir Michael Peat that does not have an effect on the independence of Sir Michael." If that's so, then why make the transaction through offshore accounts and make it secretive? And wouldn't Britain want to be concerned about transactions by the financial advisor of the Prince of Wales and oligarchs from Putin's closer circle, which are also being made through offshore accounts?
It's easy to lose your reputation, but harder to earn one.