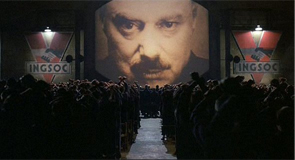 The leadership of Russia's leading political party, United Russia, has decided to create a "party school" that evokes an image of a state-sponsored brainwashing operation. According to a report by the newspaper Vedomosti on Friday, the school would ostensibly help institute the goals of its new leader, Prime Minister Dmitri Medvedev, to revive the party and raise its level of competitiveness.
"The school initiative was announced by Secretary of the Presidium of the General Council Sergei Neverov and it is to be carried out by presidium members Andrei Isayev and Aleksei Chesnakov," a party source told the paper.
Neverov himself told Vedomosti that the party held its first meeting on the issue on May 31. In his words, the goal of the school would be to exert influence on promising young people throughout Russia's regions and help them become true leaders.
"The first thing that will happen is the regions will be asked to nominate one promising party member, and the group of candidates to become students in the party school will hold a party primary, competing for the right to be supported by United Russia in the fall elections," Vedomosti explained.
Courses taught at the party school will include economics, party structure, ideology, electoral campaign technology and primary procedures, psychology, public speaking skills, and skills on how to cooperate with state agencies and civil society.
Neverov added that Medvedev would possibly appear before the students personally. The prime minister was elected head of United Russia in a suspiciously unanimous vote on May 26.
A source in the Kremlin said that the presidential administration had no issue with the party initiative.