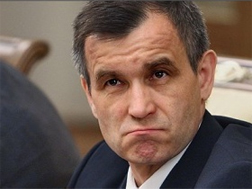 The Russian Interior Ministry has announced plans to open specialized centers to monitor online media for "extremism," RIA Novosti reports.
Internal Affairs Minister Rashid Nurgaliyev said on Friday that the new centers would track both text and audio-visual materials.
According to Nurgaliyev, the decision was made by an interagency commission and will be implemented throughout the country by regional presidential plenipotentiaries.
Nurgaliyev noted that similar centers already exist in the St. Petersburg State University system and the state-owned Center for Information Analysis Technology in Moscow. Plans for one to be set up in Southern Federal University are pending.
Elaborating on the number of anti-extremism cases that the agency has undertaken, the minister said: "Two hundred and nineteen cases of investigation and analysis were initiated in 2011. Investigative agencies filed 67 charges and issued 130 cautions, warnings and advisories. In 47 cases, access to particular internet resources was blocked and their activities were halted."
While Russia's hostile environment towards journalists is nothing new – it hovers down in 142nd place on Reporters Without Border's free press index – online newspapers have generally enjoyed a relative amount of freedom. Meanwhile, police have used accusations of "extremism" to crack down on opposition figures, ecological activists, and other entities deemed undesirable to the ruling authorities. With the expansion of such investigative work into the online realm, news websites and bloggers who criticize state or local governments will likely be subjected to an increasing amount of pressure and censorship.