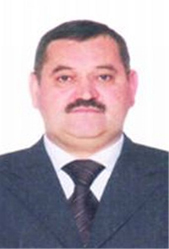 The editor-in-chief of a regional newspaper in Ingushetia has been shot in his car, RIA Novosti reports.
The editor, Hussein Shadiev, was shot in the shoulder while driving between his office at Serdalo newspaper and his home late on Monday.
Local police say they are still searching for the assailants. "We don't have any details yet, but we can say that, at the moment when Shadiev was traveling in Nazran down one of the city streets in his automobile, he was shot from an unknown weapon. It's possible that the shooting was done from a pistol with a suppressor, because nobody heard the shot," a source from Ingush law enforcement told RIA Novosti.
The source added that the bullet had grazed the editor's shoulder and he had been hospitalized, but that his life was not in any danger.
"Republic President Yunus-Bek Yevkurov knows about the incident, law enforcement agencies are taking all necessary measures to establish the circumstances of the incident and to carry out an investigation," acting presidential press secretary Bers Yevloyev told Kommersant newspaper. In his words, it was too early to say anything detailed about the attack. "In my recollection this is probably the first case where local journalists have been attacked," said Yevloyev.
Shadiev's colleagues say the attack could have been a reaction to an anti-corruption article published in the newspaper. "Yes, we didn't carry out our own journalistic investigation, we don't have the strength for that, but we gave publicity to incidents of corruption that were uncovered by law enforcement agencies, and somebody may not have liked that," said Serdalo editorial deputy Yakub Sultygov.