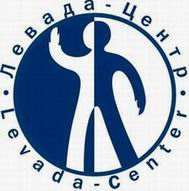 Russian citizens are more likely than they were ten years ago to consider their country to be a democratic society, but nearly half still maintain that it is not – this according to new poll results released today from the independent Levada Center research organization.
According to the survey, 34% of Russian citizens feel that Russia is a democratic society, up from 26% in 2000. Another 47% say that it is not, down from 54% ten years back. A full 19% were unsure, about the same number – 20% – who felt that way in 2000.
The demographic most likely to doubt Russia's status as a democratic society turned out to be residents of Moscow, where 60% of those surveyed responded that it was not.
As to what constitutes a "democratic society," the top factors cited by those surveyed were "democratic/political freedoms" (45%) "accountability of the authorities to the voters" (31%) and "equality/an equal-opportunity society" (27%). Some factors carried more weight this year among respondents than in years past, especially "democratic/political freedoms," which was up from 30% in 2000. Fewer people listed "equality/an equal-opportunity society," and "state care for everyday people/systems of social protection" than before.
More than a third of those surveyed, 39%, felt that political life in Russia is moving towards either the reestablishment of Soviet ways (10%), authoritarianism or dictatorship (13%), or anarchy (16%).
The survey also measured political apathy in the country, which the Levada Center says is on the rise:
According to the data of our last study, Russian citizens have become less interested in politics. About a third of respondents (32%) said they were interested in this topic, and the number of such people is falling. 64% of Russian citizens are completely uninterested in politics. Notably, Muscovites demonstrated the least interest of all (there were 19% of such respondents against 74% not interested in political events), which can be explained by the particularities of life in a megalopolis – preoccupation with work and a large number of high-tech leisure and entertainment venues.
The survey was conducted between October 22-25, less than two weeks after regional elections that were criticized by independent observers as blatantly fraudulent.
Researchers from the Levada Center questioned 1600 Russian citizens from 127 different points in 44 regions of the country for their survey. The poll results have a margin of error of no more than 3.4%.
The full results of the survey in Russian can be found by clicking here.