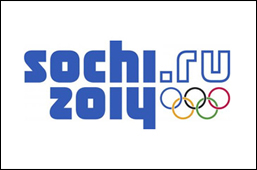 In the latest case of controversy over plans for the 2014 Winter Olympics in Sochi, construction workers hired for the games took up the fifth day of a hunger strike on Monday in hopes of obtaining long unpaid wages for their labor.
The workers in question were brought in from all over Russia, including parts of Siberia, to building cottages for residents now being evicted from their homes to make way for new Olympic construction in Sochi's picturesque Imeretinskaya Valley. The contractors and subcontractors who hired them have received millions of rubles from the government since December 2009, but have not paid their workers in more than three months.
The general contractor for the cottage project, Mosconversprom, said that the delays in paying the workers were largely a result of "dragged-out transfers of documents to subcontractors." They also placed blame on Olympstroy, Russia's state-owned corporation tasked with managing construction for the Olympics, for not sending Mosconversprom its allocated funding.
The contractors said on Monday that they were able to convince some of the workers to end their hunger strike, promising to pay them on March 24. Others continued their protest, which has now been ongoing since March 11.
Russia's plans for the 2014 Winter Olympics in Sochi have been controversial since then-President Vladimir Putin made the bid in 2007, but they have been pushed into the spotlight in the wake of Russia's poor performance in the Vancouver Olympic Games. Critics have questioned the viability of holding the Olympics in Sochi, given its status of a small resort city that largely lacks the infrastructure needed for the games. Residents of hundreds of buildings in the Imeretinskaya Valley region have been protesting their eviction and the destruction of their homes, some of which have seen seven generations of the same families, for years now. The World Wildlife Foundation recently withdrew its support from the games because of ongoing environmental damage being caused to Sochi's unique natural environment, with UNESCO and Greenpeace also vocal with similar criticisms.