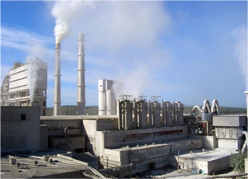 The modernization of Russia's struggling single-industry towns will require far more funding than the government is prepared to invest, the Prime-TASS news agency reports.
Igor Bolotov of the Russian Ministry for Regional Development said on Wednesday that one trillion rubles (about $33.8 billion) would be required to modernize one hundred of the country's so-called "monotowns," small to mid-size Stalin-era establishments almost entirely dependent on a single industry. This dependency has made them particularly prone to the global economic crisis, threatening total economic collapse for the town if just one company goes under.
As opposed to the trillion cited by Bolotov, the government's 2010 allocation for the struggling provincial outposts is only 25 billion ($846 million) – a number that is itself far below the 100 billion ($3.38 billion) estimated last August for a federal development program.
Additionally, investment programs have only been developed for 27 monotowns, 24 of which are currently being reworked. Only 8 of these programs, Bolotov noted, are focused on creating new industries, and only 11 include proposals for modernization. "But they do not solve the problem of single-industry," he said.
Bolotov's comments came ahead of Thursday's session of a government commission on monotowns in the industrial city of Tolyatti. They also stand in stark contrast to President Dmitri Medvedev's statement last November that plans for developing monotowns was one of the government's primary concerns.
In his turn, Vice Prime Minister Aleksandr Zhukov said he was certain that the country's monotowns could overcome their problems and become "points of growth" for innovative economics in the post-crisis period.
Monotowns became a widely discussed topic in the Russian media last May, when residents of the town of Pikalevo blocked a federal highway to gain attention to their desperate economic situation. Workers had been left with long unpaid wages after the town's three aluminum plants shut down without warning, and the situation was only rectified after Prime Minister Vladimir Putin staged a personal intervention to ensure that the factories were reopened.
See also: • Darkness on the Edge of Monotown, New York Times