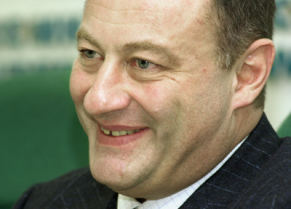 Moscow, February 12th:
Russian lawmakers presented amendments on Tuesday which would strictly regulate the most popular Russian websites. If passed, the legislation would change the way the internet is viewed from a legal standpoint. Vladimir Slutsker, a delegate from Chuvashiya, introduced the proposed changes.
"Amendments are needed to increase responsibility for the information being posted, Slutsker told the Moskovsky Komsomolets newspaper. "We propose equating internet sites with mass media depending on the frequency of visits." Sites that see more than 1000 visitors would be treated the same as a newspaper or TV station, and would be required to register through the Russian agency that oversees mass media.
In addition, the proposed changes would force websites to cite their sources, and reference only registered publications.
Slutsker told the Kommersant newspaper that one of the law's intentions was to block "irresponsible journalists from spreading rumors and hiding behind anonymous Web sites." Another was to curb extremist speech and pornography.
Internet blogs and social networking sites would be excluded, according the delegate's press secretary.
Criticism of the proposal was sharp, with opponents calling the move the government's latest step in dismantling freedom of speech in the country. Some critics equated the draft law with censorship under the Soviet Union.
Opponents also described the difficulty of both accurately tracking the number of visitors, and of maintaining control over web content.
Anatoly Baranov, the editor of Forum-MSK.ru, an online journal, told the Moscow Times newspaper that any attempt at regulation would prove useless.
"Even if the amendments were passed, enforcing the law would be impossible because web site owners can easily move servers elsewhere," Baranov said.
As of yet, the Russian state has no jurisdiction to shut down websites based abroad.