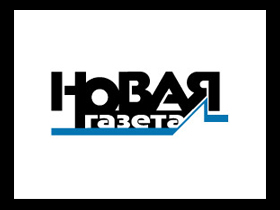 Editors from the prominent liberal Russian newspaper Novaya Gazeta have appealed to the police to investigate a hacker attack that has blocked access to their website, Interfax reports.
Nadezhda Prusenkova of the newspaper's press service said that the DDoS attack on Novaya Gazeta's server has increased in strength since its initiation on Tuesday morning. The site now receives one and a half million hits a second, effectively paralyzing it.
"We have prepared and are submitting today an appeal to law enforcement agencies, in which we basically are demanding that criminal proceedings be initiated," Prusenkova said.
Novaya Gazeta is one of the only newspapers in Russia that remains openly critical of the Kremlin. Four of its journalists have been killed since 2001, including Anna Politkovskaya, whose October 2006 murder shocked the world and drew unprecedented scorn onto the Russian government. "There are visitors in our editorial office every day who have nowhere else to bring their troubles," Politkovskaya wrote before her death, "because the Kremlin finds their stories off-message, so that the only place they can be aired is in our newspaper, Novaya Gazeta."
"The editors of Novaya Gazeta consider this attack to be a direct violation of media laws, an impeding the realization of the professional activities of journalists, a violation of the rights of our readers to obtain prompt information and a breakdown of the agreement with our advertisers," reads a post on the newspaper's LiveJournal blog, which editors are using to publish material while the website remains inaccessible.
Editors of the newspaper suspect that the attack could be motivated by its recent extensive coverage of controversial house demolitions in the Moscow village of Rechnik. "Our correspondents are on duty in the village around the clock and send the editors photographs and videos, testimony from the victims, and also property ownership documents that still have not appeared in the news," they said in a blog post.
"According to the information that we have, the house demolitions in the village are planned to be completed by Monday. And the materials that began to appear on our website are an absolutely undesirable background for this," the post concludes.
Prusenkova noted that editors are attempting to find an alternative domain for the website in addition to LiveJournal. "But the problem is that the attack immediately goes exactly to the domain name 'Novaya Gazeta'," she said.
Russian opposition websites are quite frequently subjected to DDoS attacks. They often correspond with important political events, such as elections or large-scale protests. The website for the opposition movement Solidarity underwent such an attack in September 2009, after a presentation of movement leader Boris Nemtsov's critical brochure on Moscow Mayor Yury Luzhkov.