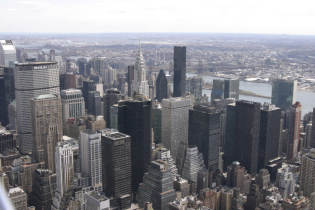 A new Russian think-tank set on improving the country's image is opening its doors in two of the world's leading cultural centers. The Moscow-based Institute for Democracy and Cooperation has officially registered branches in New York and Paris, with hopes to expand to other cities in Europe and the Commonwealth of Independent States. Despite a bland and somewhat ambiguous name, the goals of the organization are clear: Improve foreign opinion of Russia and counter the bad publicity that frequently emanates from the West.
Anatoly Kucherena, the group's chairman commented that "the Institute branches are to study the Western socio-political system and offer recommendations for its improvement." The prominent lawyer and member of the Russian Public Chamber also told the Moscow Times that "the improvement of Russia's image abroad is, of course, an important goal."
The US branch has plans to set up lectures and public discussions on elections and human rights. Fittingly, Russia has felt harsh international criticism in both arenas.
While the Institute receives its funding from private donations, and not the Kremlin, its creation comes at a time when President Vladimir Putin's administration seems keen on developing "soft power," or cultural and political influence. Putin himself has called for such an institution on several occasions, while decrying the meddling of Western NGOs in Russia's own affairs. Along the same path, the Kremlin has funded Russia Today, a 24-hour English language news channel.
The group's New York department will be led by Andranik Migranyan, a professor of the Moscow State Institute of International Relations, and a well-known defender of Putin's regime.
Migranyan is due to arrive in the coming week, and the Institute plans to open its door shortly thereafter.
For further reading, see: