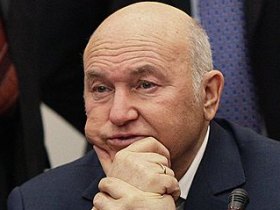 Theotherrussia.org provides a roundup of important news stories relating to Russia:
Russian Public Chamber Officials Condemn Russia For Human Rights Violations
Public Chamber Members Aleksandr Brod and Vladislav Grib conducted a human rights monitoring effort in Russia from April to July, and their reports exposed human rights abuses in major cities including Moscow and St. Petersburg. Abuses range from economic, judicial, ethnic, and political.
Read more from Interfax.
Putin Drafts Budget Cut Plan
The Russian Cabinet approved a new draft 2010 budget created by Prime Minister Vladimir Putin that would cut spending on government offices and would offer retiree payouts as part of a greater plan for economic reform.
Read more from the St. Petersburg Times.
Moscow Mayor Sues Opponent For Libel
Moscow Mayor Yuri Luzhkov is suing Leonid Gozman, the co-leader of the Right Cause party, for libel after Gozman condemned Luzhkov as responsible for rampant corruption in Moscow. Luzhkov is currently considering another lawsuit on charges of falsifying votes.
Read more from The Moscow Times.
Medvedev Speaks Out On Iran
On Friday Russian President Dmitri Medvedev said that if Iran does not agree to discuss its nuclear agenda at an October 1st meeting with other world powers, alternative means need to be taken to dissuade it from pursuing a nuclear program.
Read more from Reuters.
GAZ and Aeroflot To Conduct Mass Layoffs
Russian Airline Aeroflot and auto manufacturer GAZ have plans to lay off thousands of workers by the end of the year.
Read more from The Moscow Times.
Anti-Terrorist Officers Killed In Ingushetia
Two anti-terrorist officers were reported killed by local authorities in Ingushetia, along with an anti-Wahabbism Muslim spiritual figure, Islam Bostanov.
Read more from The Moscow Times and the AFP.
Central Bank Claims Russian Economy Recovering
The Russian Central Bank has stated that the country was recovering from its economic crisis, and First Deputy Prime Minister Igor Shuvalov said the Russian economy could return to its pre-crisis position by 2012.
Read more from the St. Petersburg Times.
Medvedev Says Arms Reduction Treaty With US Possible By Yearend
Russian President Dmitri Medvedev said that by the end of the year, the chances of an established arms reduction program between Russia and the US were "high enough."
Read more from the RIA Novosti News Agency.