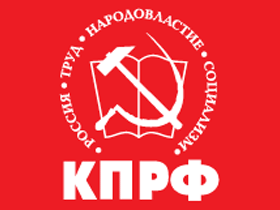 On December 27th, Farit Khabibullin, a candidate to the State Duma on the Communist Party (KPRF) ticket, died in Kazan, the capital of the Republic of Tatarstan. As the KPRF press-service reported, the Tatarstan branch of the Communist Party is calling the death a political murder, and is connecting it to an Election Day incident when Khabibullin was assaulted and injured by militsiya troops.
The press-release details the series of events which took place on the December 2nd election day for the State Duma. Khabibullin, along with Olga Panchenko, another KPRF candidate, arrived to polling station number 63, and asked a representative of the local Electoral Commission, Natalya Vitushkina, for information on how many absentee ballots had been given out. Under Russian electoral law, delegates of registered political parties are given full rights as electoral observers, and may ask for information at any polling station.
Vitushkina called her superiors at the regional Commission, and was advised by Farit Shavaviev to give no information to the candidates, and to drive them out of the polling station. Vitushkina then asked the two candidates to leave the building, threatening to call the militsiya if they lingered. She called the authorities after Khabibullin and Panchenko refused, telling the Commission representative that she was breaching their lawful right.
The two officers that arrived, Captain Ilfis Khambikov, and Major Arslan Kamaletdinov, first told the delegates to exit the building, then began to use force to expel them. They first half-dragged Panchenko outside, then threw the 67-year-old Khabibullin into the corridor, using enough strength that his head slammed against a glass window. The shock was enough that the older delegate went into cardiac arrest, and required immediate hospitalization.
The Tatarstan Communists then filed paperwork to the investigative division of the Prosecutor's Office of the Tatarstan Republic. It was suggested to Khabibullin, however, that he "refrain from seeking justice."
Still, Khabibullin continued to battle for his rights. On December 27th, as he was walking yet another time to the Prosecutor's Office, the candidate collapsed and quickly died. "Of course, someone will say, that he had a bad heart. But the Tatarstan communists judge otherwise. The death of our friend is a political murder," the KPRF press-release says.
The deceased communist was a well-loved politician and an honored man of art of the Tatarstan Republic. Khabibullin founded the Tatar youth theater, and was a merited stage director and educator.