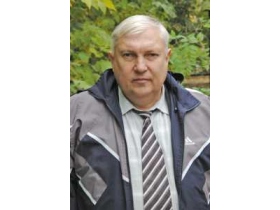 Tambov opposition leader Valery Sytkin has been barraged by a torrent of death threats addressed to him and arriving frequently by mail.  Local police in the city, some 400 km (250 miles) southeast of Moscow, have refused to launch an investigation, even as a new letter arrived on May 8th.
Sytkin, who heads the regional branch of Garry Kasparov's United Civil Front party as well as the Solidarity democratic movement, showed the latest letter to reporters.  The paper contains a photograph of the activist under the sights of a sniper rifle, with written calculations of distance, angle, wind speed and light conditions.  The accompanying text warns Sytkin that he is constantly in the sights of a sniper rifle, which may go off is he continues to publish critical articles in the Kasparov.ru online newspaper.
Sytkin, who suspects that local authorities may be responsible for the threats, has appealed without success to the police.  On May 10th, he received a notice that his request for a criminal investigation had been denied.  The opposition leader has since appealed to regional prosecutors and the Russian Prosecutor-General's office.
The Tambov branch of the Solidarity movement faced a number of problems when it tried to hold its founding conference earlier this year.  The building rented for the conference pulled out of its contract at the last minute.  Yelena Vasilyeva, a member of Solidarity's federal council, was delayed by police as the tried to board a train departing Tambov.  An hour after the train left the city, Vasilyeva was attacked and beaten to the point that she required emergency care.
After the conference, Sytkin began receiving threats through the mail.  The letter's authors told Sytkin they would burn down his apartment, blow up his office, or "simply throw a brick on your head off the roof, or stalk you in your courtyard and properly thrash you, like Lev Ponomarev."