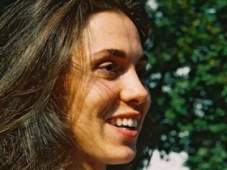 December 16, MOSCOW:
Natalya Morar, a correspondent for "The New Times" magazine, has been blocked from entering Russia in the Moscow Domodedovo airport. Border patrol authorities have cited a statute that allows them to turn away foreign citizens in order to guarantee the safety of the State. Morar was returning from an assignment in Israel, and was apprehended at passport control. She was told that a notice had come down from the FSB administration.
Morar, a vocal Kremlin critic and former press-secretary for the Other Russia coalition, believes that the authorities are punishing her for her writing. In a number of articles, Morar investigated corruption among Russia's political and business elite, focusing close attention on the Moscow-based Raiffeisenbank. Her latest piece, titled "The Black Till of the Kremlin," describes how the Parliamentary electoral campaigns of several parties were funded by the Kremlin. The article cited numerous unnamed officials and concluded that the administration was funding and directing most of the parties that participated in the election.
According to the journalist, Russian border guards gave her the option to return to Israel, or to the Moldovan capital of Chisinau, where she holds citizenship. In the Chisinau airport, border police forced her to "write an explanation for why she was deported." Morar did not have a deportation stamp in her password, and attempted to tell them that she had not been legally expelled from Russia. The process of deportation requires a court decision, and there had been no trial. Moldovan citizens do not need a visa to enter Russia.
The Ekho Moskvy radio station reported that the FSB public relations department refused to comment on Morar's situation. A press-officer said that "We have no information," but did not exclude the fact that details could emerge shortly.
"The New Times" editors are prepared to challenge the journalist's expulsion in court. Morar's colleagues are convinced that the incident is connected to her professional work. According to Yevgenia Albats, a noted journalist and talk show host, the magazine is preparing a formal complaint. "I hope for prudence from the Russian authorities," she said, "We are a publication which works completely in accordance with the laws on mass-media. We are carrying out the people's Constitutional right to information."
In the words of Oleg Panfilov, the director of the Center for Journalism in Extreme Situations, more than 40 publicly critical journalists, writers and public figures have been expelled from Russia in the past eight years. He commented that since 2000, it has been dangerous for individual to speak their mind about Russia's acute political problems. "This campaign of retaliation from the Russian side started against journalists writing principally about the first Chechen war," Panfilov added.  Commenting on Morar's case specifically, he said that "This substantiates the premise, that for all intents and purposes, Russia's military leaders and bureaucrats regard journalists that write about corruption and Russia's internal problems as their foremost enemies."