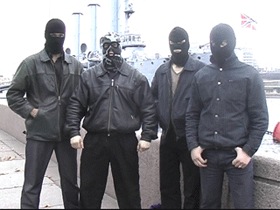 International students in the Russian city of Penza, some 600 kilometers south of Moscow, are concerned for their safety as a series of racially-motivated attacks escalates around a local university. As the Sobkor®ru news agency reports on November 11th, five foreign students have been assaulted around the city's Pedagogical University in the past month alone.
The victims, students who are not ethnically Slavic, hail from the Middle East, India, and Turkmenistan. One student remains hospitalized, and will have permanent scarring to his face. He told investigators that three young people jumped him in a local park in broad daylight.
The assailants have been described by other victims as young Slavic men, dressed in all black with covered faces. It was unclear whether the attacks were connected, although the victims described their attackers similarly. Separate assaults on Russian nationals from the Caucasus mountain regions have also been reported.
Law enforcement officials are conducting an investigation, but have not yet apprehended any suspects.