Recommended Reading

The Ura.ru information portal is in danger of being closed after investigators found extremism in comments left on its online forum.
Apr 24, 2009 |
Continued

Authorities in Kirov are pressing to close a local independent publication, the Vyatskaya Osobaya Gazeta, after the paper published an article mentioning the banned National Bolshevik Party.
Apr 24, 2009 |
Continued

Svetlana Bakhmina, a former Yukos attorney whose case raised a substantial public outcry after she was repeatedly denied early release, has been granted parole. Theotherrussia.org translates commentary from Russia's leading rights experts and civil society leaders on the event's significance.
Apr 22, 2009 |
Continued

Russian film director Fyodor Bondarchuk got the Russian internet buzzing by asserting that Russia was descending into totalitarianism. Two days later, he was denying everything.
Apr 17, 2009 |
Continued

Russia has officially ceased counter-terrorism operations in Chechnya, although stability in the troubled North Caucasus region remains tenuous.
Apr 17, 2009 |
Continued

In a move that surprised some Russia-watchers, President Dmitri Medvedev gave his first newspaper interview to Novaya Gazeta, famous for its investigative journalism and open criticism of authorities.
Apr 15, 2009 |
Continued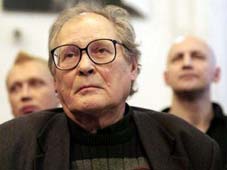 Sergey Kovalev, the chairman of the Memorial Human Rights Society, argues in an open letter that political violence has become a common occurrence in Russia, and that authorities are largely to blame. Exclusive translation by theotherrussia.org.
Apr 5, 2009 |
Continued

A layout designer for an opposition Russian newspaper died in his home in the Moscow suburb of Khimki after he was attacked on March 30th, his editor said.
Apr 2, 2009 |
Continued

Lev Ponomarev, one of Russia's leading human rights champions and leader of the "For Human Rights" movement, is in serious condition after he was attacked in Moscow late on Tuesday.
Apr 1, 2009 |
Continued

Seven suspects have been detained in Dubai, in connection with the murder of Sulim Yamadayev, a former Chechen military commander killed on March 28th.
Mar 31, 2009 |
Continued