A surreal and disturbing tale from LiveJournal user Tsybankov:
—
"An Experiment," or "Our Police Watch Over Us"
Everyone knows what insanity is going on in our capital, now already for the fourth day in a row. People are arrested for having any type of opposition symbols. For instance, my friends were taken to a police station on May 7 just because they were walking around the city with white and red ribbons.
So consider this: my good friend Pavel Tarasov was walking around the city on May 9 with a lifelike model of an AK-74. He walked from Lubyanka to Pushkin Square past the State Duma, past Manezh, along Tverskaya, past the mayor's office, along Pushkinskaya. And not a single cop stopped him!!!! Not one! To see this happen was amusing and terrifying. If I'd had a white ribbon, I would've been detained after going 10 meters. But a man hanging out with an AK doesn't stand out to anyone. The police officers just looked at him and then looked away to the side.
I would like to ask what it is that our police actually does? Detain students and beat women? Or does it protect public order? At the end of the day, the work of the police gets a greasy, solid F for effort. Not even a D. They haven't earned it. And they get an F for arresting people walking around with white ribbons, since they're obviously looking to blow up the Kremlin.
And moreover, in this case it was just harmless Pasha, but what if it was an ill psychiatric patient or a terrorist?
Here are the photos.
Near a police bus in Gazetnaya Alley: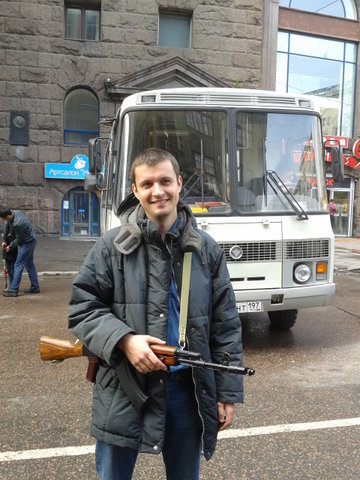 We even stopped to eat in McDonalds: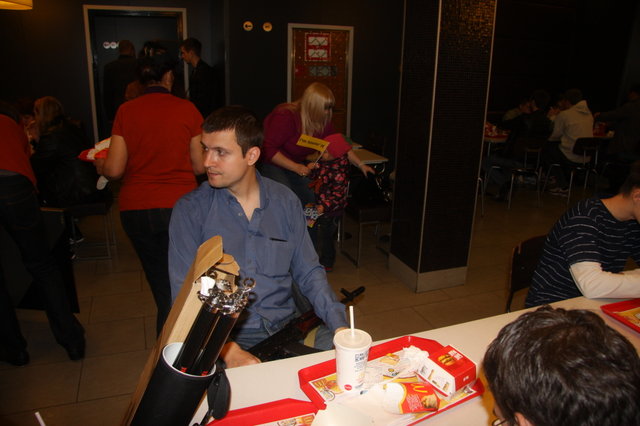 Walking along Tverskaya: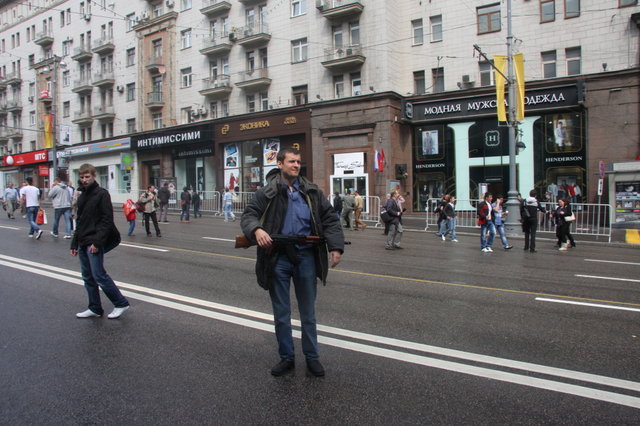 Pasha is angry that the police have no reaction to his gun: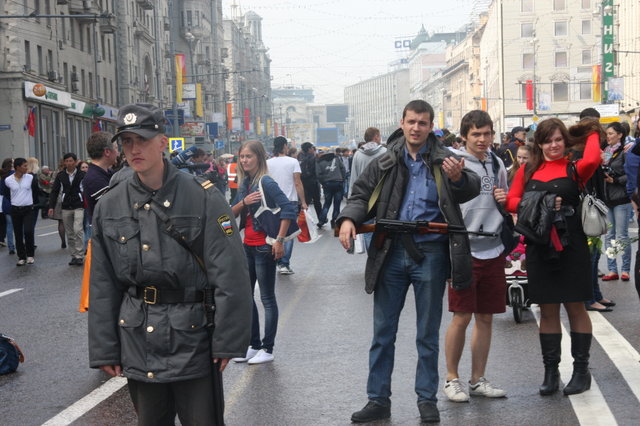 Outside the mayor's office: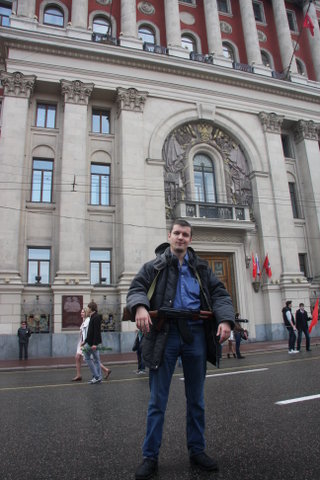 We even passed a cordon. No inspection: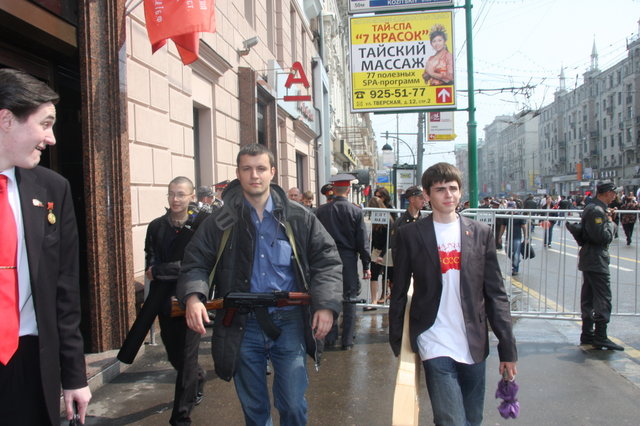 Walkway underneath Pushkin Square: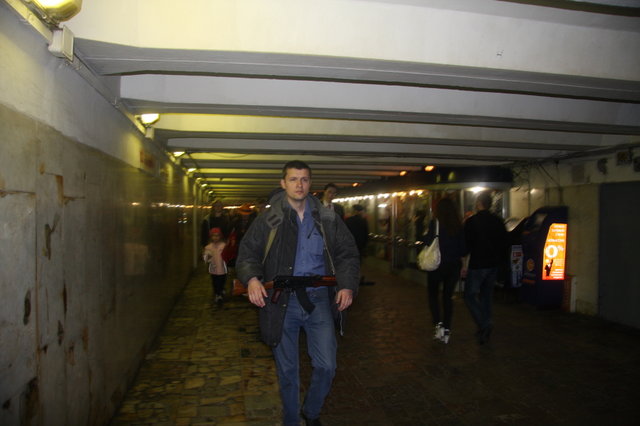 On Pushkin Square: