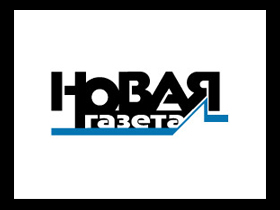 Editors at Novaya Gazeta, one of Russia's most well-renowned opposition newspapers, fear that the publication may be shut down in the coming year.
Following months of legal battles, a Russian court declared in September that a decision by Roskomnadzor (Russia's federal media supervision agency) to issue an official warning against the newspaper for "propagandizing nationalistic views" was valid. Since a publication can be shut down after two such warnings, Novaya Gazeta editors say that the court's decision spells the beginning of the possible end of the newspaper.
In a post on Novaya Gazeta's blog on Sunday evening, Deputy Chief Editor Sergei Sokolov explained the court case:
It's entirely possible that next year Novaya Gazeta won't be found in either kiosks or your mailbox. We may be shut down…

What alarmed the federal officials? The article "Gang, agency, party. Who are the 'legal nationalists'" – which is research dedicated to ultra-right organizations that openly preach nationalistic views. We quoted propagandistic texts from the web site of Russian Mind, we took photographs from a Nazi website in which people calling themselves legal politicians were covered in symbols that look fascist to the point of confusion. (Notarized copies of these materials were presented to the court.)

Why did we do this? Because Novaya Gazeta has taken a principally antifascist position for the course of many years: it demands that the authorities investigate the activities of nationalist-extremists, it explains to people what the activists from numerous "patriotic" movements that gallivant around the center of Moscow in Russian Marches actually are, it reports statistics on the victims of nationalists. (Several kilograms of these texts were presented to the court.)

In January 2009, fascists murdered our journalist Anastasia Baburova and a friend of our editorial office, lawyer Stanislav Markelov – they were shot in the back of the head in the center of Moscow. It was a public punishment for antifascists. (The court was aware of these circumstances.)

We carried out our own investigation and explained: the people now charged with murder associated with members of Russian Mind and had a certain attitude towards it. Meanwhile, Russian Mind advertises itself as a non-extremist and non-fascist organization. In order for readers and law enforcement agencies to get the proper impression of these citizens, we quoted THEIR program documents and showed THEIR photographs with Nazi symbols. (The court was aware of this.)

We expected that after this publication, Roskomnadzor would deal with the fact that the website of Russian Mind exists, and that prosecutors would begin looking into further criminal charges.

Roskomnadzor did deal with it – only not with the ultra-right, but with Novaya Gazeta.
The offending article can be read in Russian by clicking here.
Translation by theotherrussia.org.