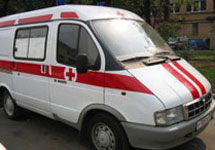 Rostov-on-Don, Russia.  —  An independent Russian journalist, Vyacheslav Yaroshenko, has died from his wounds after he was viciously attacked in late April, Radio Svoboda reports.  Yaroshenko, the editor-in-chief of the "Corruption and Crime" (Koruptsiya i Kriminal) newspaper, had written articles investigating corruption in local authorities.
According to Radio Svoboda, Yaroshenko was admitted with serious head trauma on April 29th, and went through two operations before coming out of a coma.  He was released in June, but after a brief time at home, his condition dramatically worsened, and he returned to the hospital, where doctors were not able to save his life.
Yaroshenko was attacked outside of his home as he returned from work.  An unknown assailant approached the editor, hitting him in the temple before fleeing the scene.
Sergey Sleptsov, on of Yaroshenko's colleagues, earlier said that he had no doubts that the attack was connected with the journalist's work.  "I have a suspicion regarding those who organized the attack, but I won't make it public yet," he said.  "We worked on the Corruption newspaper together, and I was attacked in a similar manner at one point."
Local police have refused to file a report on the attack or launch a criminal investigation.  According to Sleptsov, officers insist that Yaroshenko's localized injuries resulted from a fall from a ladder.
The Russian Union of Journalists has pledged to launch an independent investigation.