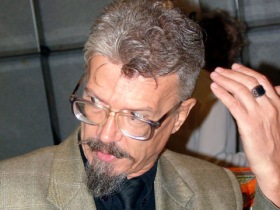 On the afternoon of May 2nd, unknown youths attempted to kidnap the infant son of an opposition political leader in Moscow. According to the press-secretary for Eduard Limonov, the incident took place in children's park number 2.
Limonov, a leader of the banned National Bolshevik Party and The Other Russia coalition, had left his one year old son with the boy's grandmother, as he traveled to St. Petersburg to speak at an opposition rally.
According to the report, she was followed by three young people for two days in a row as she took the young Bogdan for a walk through the children's park. On May 2nd, as she exited the park, the group of two boys and one girl approached her and tried to grab the infant out of his stroller. Passersby reportedly stepped in and assisted the grandmother. The assailants only managed to grab the young boy's hat before fleeing the scene.
As of yet, no suspects have been apprehended.