March 21st was a tragic day for media workers in Russia. In Moscow, a television correspondent from Channel One was found murdered in his apartment. In Makhachkala, the capital of the Republic of Dagestan, the president of the regional state-run TV and Radio company was killed in a drive-by shooting. Authorities have yet to determine whether the cases are connected.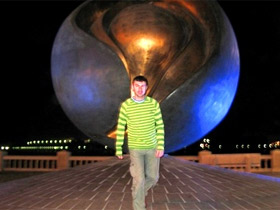 RIA Novosti reported that the body of Ilyas Shurpaev, 32, was discovered by fire-fighters early on Friday morning in his rented Moscow apartment, as they responded to a fire alert from Shurpaev's neighbors. The corpse had multiple stab wounds, although experts diagnosed the cause of death as strangulation with a belt. Law enforcement officials said they believed that the perpetrators may have started the house fire as an attempt to cover their tracks.
Police have ruled out robbery as a motive, as a laptop computer and other valuables in Shurpaev's apartment were left untouched. Agents are investigating whether the murder was connected with journalist's professional activities, or whether some other personal motives were involved. Shurpaev was a long time resident of Dagestan, and worked as a correspondent covering the North Caucasus, first for NTV and later for Channel One. The Dagestani Ministry of Internal Affairs is already assisting Moscow investigators. No suspects have been apprehended.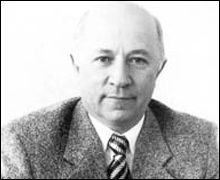 Another tragic story unfolded in Makhachkala, the capital of the Republic of Dagestan. As the Interfax news agency reported, Gadzhi Abashilov, the president of the regional state-run TV and Radio company, was killed in a drive-by shooting. Unknown assailants opened fire on Abashilov's vehicle as it drove through central Makhachkala, and the 58-year-old Abashilov was killed instantly.
Abashilov's driver has been hospitalized with grave injuries.
Dagestan, which lies on the Caspian Sea and borders Chechnya, has been shaken by growing levels of violence and criminality. Public officials and journalists are frequently targeted by armed assailants believed to be connected with rebel forces and organized crime.
According to the last entry in Shurpaev's personal blog, a popular Dagestani newspaper had recently included him on a black-list of journalists barred from publishing in the paper, even though he was anything but a dissident.
"I have not participated in the political life of my republic or even my district because I am too lazy and have no time," Shurpaev wrote.
Gadzhi Abashilov's name also appears on that list.