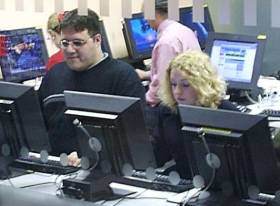 A Russian draft law on limiting foreign investment has been amended to include internet-providers and certain mass media. The legislation, currently circulating in Russia's State Duma, defines "strategic sectors" and puts limits on investment from foreign companies. As the Vedomosti newspaper reported, publishing and typesetting companies, as well as internet providers have now joined the over 40 economic sectors considered critical to Russian security.
The draft law has raised an outcry from some foreign companies currently working in Russia, and may require some to reduce or sell holdings. It states that any foreign company vying for a controlling share of a Russian business in one of the strategic sectors must petition the government and go through a complicated authorization process. If the foreign company is part-owned by a government, it must do the same if it wishes to acquire more than 25% of a Russian business.
Critics are concerned that the latest additions to the list may signal a Kremlin step toward tighter control over the internet. Up until now, the internet has provided a relatively free space for all kinds of criticism and opinion. Unlike much of Russia's mass-media, online sources have been vocally critical of President Vladimir Putin's administration. Most recently, experts have noticed new attempts at legal regulation of online media, as well as financial interest from businessmen with ties to President Vladimir Putin (notably Alisher Usmanov's purchase of gazeta.ru).
One new directive on "executing investigative work," expands the powers of Russia's security agencies, and covers 16 types of telecommunications services. According to the order, telephone companies and internet providers must install special equipment which is to be remotely controlled by Russia's security services. The equipment allows a user, presumably an FSB agent, to see who is initiating and receiving emails, phone-calls and SMS text messages, and to pull the text and audio of the communications if necessary. It also lets agents determine the locations of users.
In theory, a court order is required to use these devices. But that hasn't stopped the concerns of citizens who see an administration steadily encroaching into cyberspace.