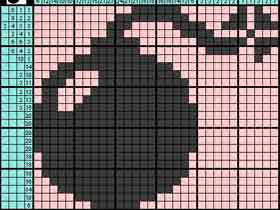 Two bombs have fallen from an unidentified aircraft in a rural Moscow suburb, Interfax reported on January 16th.
The news bureau quoted a source within Russia's law enforcement agencies:
"On Wednesday around 1500 hours two explosive devices were dropped from an unidentified aircraft in the Istrinsk district, not far from the town of Pavlovskaya sloboda. As result, one [of the devices] exploded; the other did not detonate."
The event took place in an uninhabited sector. Early reports indicate that no one has been injured, although the first explosion resulted in an area fire, according to the source.
The amount of area damaged is still being determined, and firefighters have been unable to reach the point of explosion due to high heat generated by the blaze. Initial data indicate that factory markings were discovered on the second, unexploded bomb.
At the present time, various military services are working on the scene, and are investigating which aircraft dropped the explosives. No official information has been released from Russian security agencies.
Update:
Military officials have revealed that the fallen missiles were stray shots from a military exercise being held in the area.  They have also pledged to rebuild a country home damaged by the second, undetonated bomb.