The Russian newspaper Argumenty Nedeli has posted a series of photographs showing conclusively that the bizarre charges by Russian police that opposition leader Garry Kasparov bit one of them are patently false. The time-stamped pictures, taken by Artyom Geodakian and reproduced below, speak for themselves:
Here, Kasparov is dragged towards a police bus. (The supposed future bite victim is not involved.)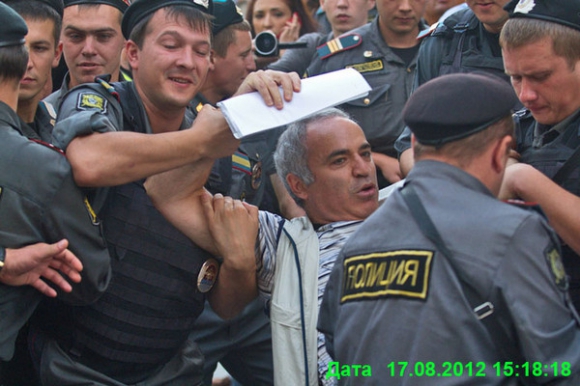 Here, (the man second from the left) is the supposed future bite victim with a preexisting wound on left index finger.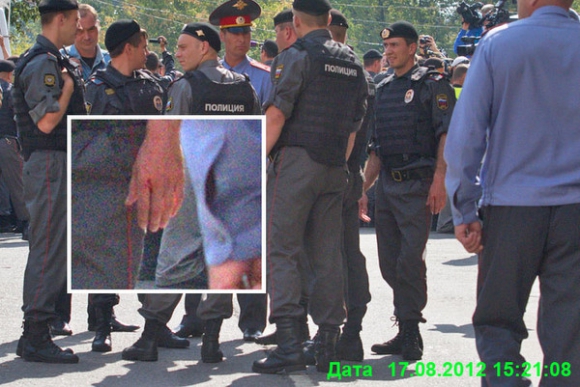 Nevertheless, his hand is fine enough to make a fist…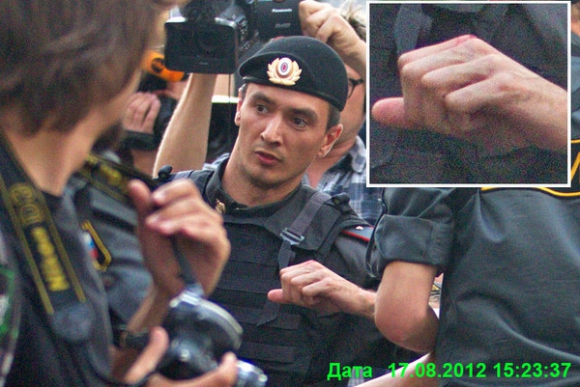 Pushes through the crowd…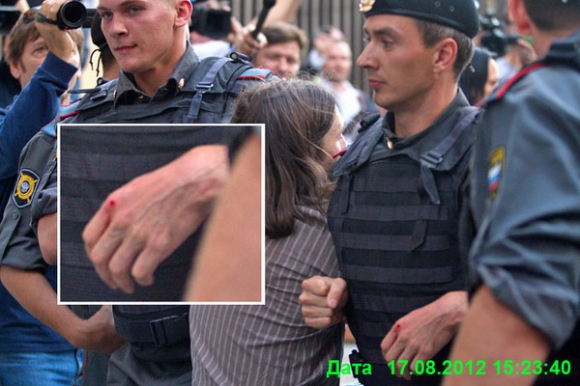 And here he is, doing his job…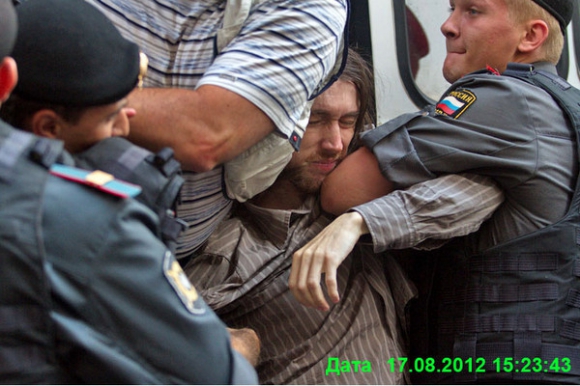 Kasparov's jaw is clearly closed, unable to bite anyone…

And then he's already locked up.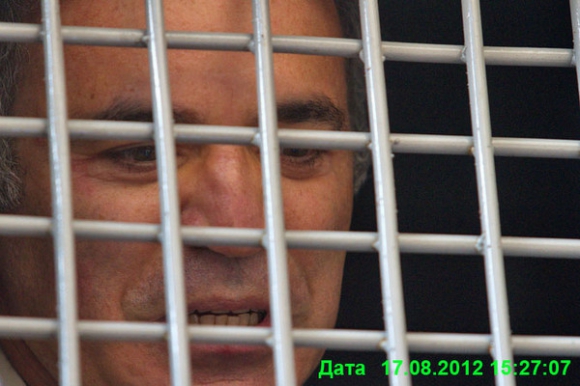 Given the disturbing events of the past few days, many people have been asking what they can do to help. Garry Kasparov's non-profit organization, the Foundation for Democracy in Russia, supports legal defense for opposition activists. You can donate to the foundation by clicking here.