It's no big secret that the Russian government has a wide foundation in cronyism. At the same time, cronyism a term that is often bandied about without much substance, as the labyrinthine bureaucracy of the Russian government makes it difficult to articulate where exactly it comes from – and, consequently, the extent to which democracy in the country is suffering.
To that end, the New Times magazine has published a two-page spread detailing one major part of this puzzle, unambiguously entitled "Vladimir Putin and his 'Family' – Gazprom." As the country's chief natural gas extractor, Gazprom accounts for a full tenth of Russia's gross domestic product. That the government is the company's largest shareholder makes it a good first candidate to examine for some not-so-coincidental links between the two. The results are striking, even for those who already have the general idea. We've translated the chart and posted it below (click image for full size).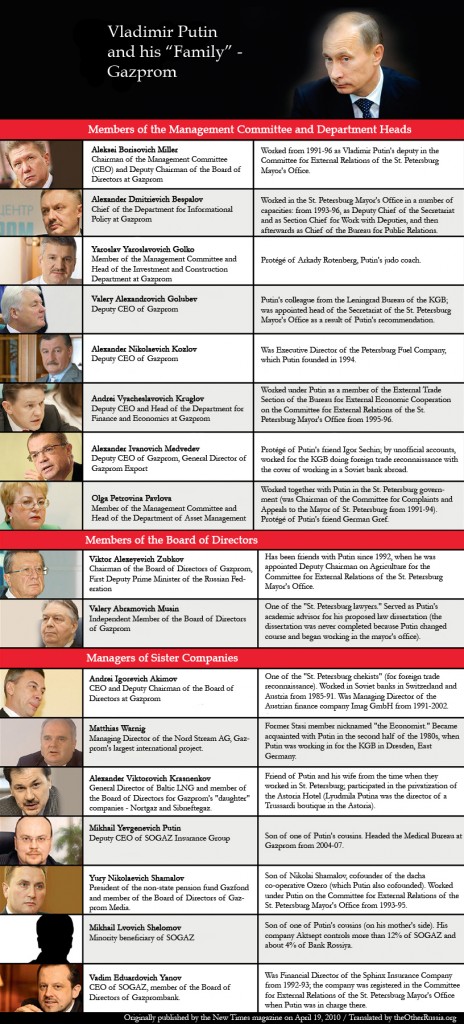 The original version in Russian can be found by clicking here.