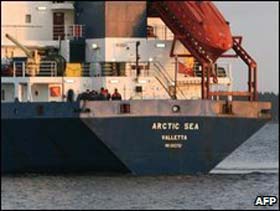 Theotherrussia.org provides a glimpse into the topical news stories emerging from Russia:

Medvedev Moves to Suspend Jury Trials
Russian President Dmitri Medvedev proposes limiting trial by jury in cases of terrorism and organized crime.
Read more from Russia Profile.
New University Exam Highlights Corruption Problems
A new, standardized University exam created to fight corruption was doing the opposite, as wide-spread cheating and bribery became apparent.
Read more from the Moscow Times.
Suicide Bombers Kill Five in Grozny
On Friday two suicide bombers killed four policemen and one civilian in Grozny, Chechnya. The attack came at the beginning of the holy month of Ramadan.
Ingush President Recovers and Vows to Act Against Corruption
Ingush President Yunus-Bek Yevkurov returned to office after a suicide attack nearly took his life, and pledged to toughen policies on corruption.
Read more from Reuters.

Questions Surface in 'Arctic Sea' Hijacking
Days after Russian authorities intercepted the Arctic Sea cargo ship, murky questions remain about the alleged hijackers and illicit cargo that may have been on board.
Read more from BBC News and the Associated Press.