Violent attacks against Russia's leading human rights activists continued this week, as one leader was found dead and another was shot in the face and seriously injured.  The two unconnected incidents marked the latest downturn in a tragic summer and deadly year for Russia's rights community.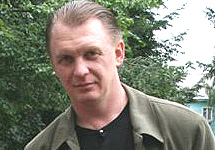 Andrei Kulagin, the regional director of a non-profit group named Spravedlivost (Justice) in the northern Republic of Karelia, was found murdered on July 22nd.  According to the group's press-service, Kulagin had disappeared on May 14th, and was not heard from until his body was found in a sand quarry not far from Petrozavodsk.
Kulagin was a fierce advocate for the humane treatment of prisoners, and had worked closely with local prison officials.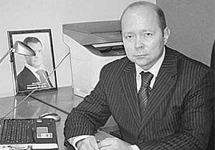 Another rights activist from the Moscow suburb of Khimki was in the hospital after unknown assailants attacked him and fired a gun into his face and mouth.  Albert Pchelintsev, 38, is the regional director of the "Against Corruption, Deception and Dishonor" movement.  According to the Moskovsky Komsomolets newspaper, Pchelintsev was attacked on Saturday evening as he returned home.  After undergoing reconstructive surgery, he remains in serious condition and cannot speak.
The activist's friends said he had been repeatedly threatened over the phone, with unknown callers promising to "cut out his tongue" and "shut his mouth."  The website of the Moscow Region Ecological Defense organization reported that the criminals told Pchelintsev "Now you won't be able to talk about anything for a long time" before they shot him.
The rights leader had taken an active role in recent municipal election in Khimki, and strongly criticized town officials during the campaign.  Pchelintsev also wrote a column dedicated to corruption in a local newspaper.  In 2008, the activist helped to open a community office where citizens could report and document cases of corruption.  He is one of many activists from Khimki to be attacked in recent years.
Andrei Stolbunov, the chairman of the board of Spravedlivost, remembered Kulagin, and gave a heartfelt description on the importance of human rights advocates:
"Human rights activists are the exposed nerves of civil society.  They respond more quickly than others to injustice and very often are found on the front line in the battle for other's rights, desecrated as result of bureaucrats' abuse of power or criminal designs.  Moreover, this battle is all too often like that of Don Quixote.  It brings no fame, not to mention monetary dividends.  And yet human rights activists too easily become the victims of criminal offenses.  They are targeted not only by criminals, but by individual officers of the law, who mixed up their oath with a commercial agreement."