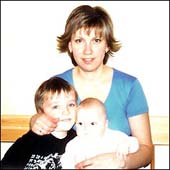 Svetlana Bakhmina, a former attorney with the Yukos oil company, was released on parole Tuesday after an extended public campaign in her support.  Bakhmina, 39, became the focus of public attention after she was denied parole four times, despite the fact that she had three young children at home and became pregnant when she was allowed to visit her family last March.  While Bakhmina was convicted of embezzlement along with a handful of other Yukos executives, many political analysts say the trial was political, and attribute her prosecution with a political war against former Yukos CEO Mikhail Khodorkovsky.
Some of Russia's leading human rights experts and commentators spoke about the significance of the event (below).  Their commentary first appeared in the Yezhednevny Zhurnal and Grani.ru online newspapers.

Viktor Shenderovich, writer: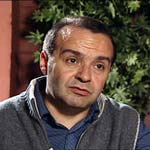 Thank God that this happened.  But then comes the question – what are we measuring against?  If we measure against the norms of a civilized European country, then this happened with terrible red tape, after torturous efforts from the public, with a great deafness on the part of authorities, and so forth.  If we measure against Uzbekistan or something along those lines, or even the recent unipolar-Putinist times, when absolutely no one was pardoned and no one was released… then this can be seen as progress.  The glass is either half full or half empty.  I, perhaps, will consider it half full.  It's better this way.
Lev Ponomarev, chair of the For Human Rights movement: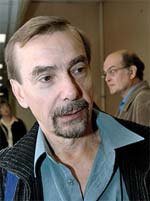 Many readers of Yezhednevny Zhurnal will probably see this as a momentous event.  Others will express great skepticism.  This discussion is taking place: what is happening in the country, "who is mister Medvedev," and so forth.  Of course, this event will propel this discussion to a new thread, and there's no arguing that this is a a significant event.  But before all else, this is joy with teary eyes, because we won't forget what happened around Bakhmina.
I'd like to remind you of one moment which remains particularly clear in this whole history with Bakhmina – when Bakhmina, pregnant and in her seventh month, withdrew her request for pardon.  At the time it was completely evident, that a women in such a condition could only withdraw a pardon request under strong pressure from the system.  We bore witness to the bared teeth of the regime, and the most brutal regime at that.
It was evident that in the end they would free her, after she had a successful birth.  But aside from that, I'd like to reiterate, that the judge, in reading the decision, said that the court took into account the fact that she admitted her guilt and expressed remorse.
We don't know yet whether the system has finally released her or not.  We don't know what role is foreseen for her in the trial against Khodorkovsky and Lebedev.  We'll see, and we'll be watching.  I'm not certain that the system has finally released her from its embrace.  Which is why we must also rejoice with caution.  It seems to me that it's early to be making any sort of far-reaching conclusions.
Valentina Melnikova, chair of the Committee of Soldiers' Mothers: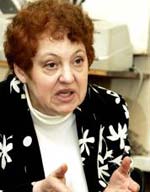 Thank God, although I didn't expect this.  Last year, no one was released.  Evidently, Sveta Sorokina needed to go to Medvedev, in order for the court to issue such a ruling.  In general this isn't normal, that people aren't released on parole.  There have never been as many people in the women's prisons as now, all of them are overflowing, the women are held in inhumane conditions.
We didn't collect signatures for naught, despite everything, by any means necessary.  Everything is very slow in our country.  And after this case, who knows, maybe they'll start releasing people.  There was a parliamentary hearing recently in the Public Chamber devoted to public control over prisons.  We turned to representatives from the Prosecutor General's Office, to representatives from the Supreme Court: what is it, guys, do you have an order not to release anyone?  They said: no, of course not… Imprisoning people for economic crimes, whether men or women, is simply idiocy..  This isn't murder, not robbery.  I am very happy for Svetlana, our joint efforts had an effect after all.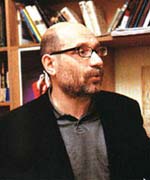 Grigory Chkhartishvili (Boris Akunin), writer:
I am incredibly happy.  I don't even feel like grumbling: why didn't they do this sooner, why did they drag it on and on for so long.  Thank you for releasing Svetlana Bakhmina, and even for free, not for two million, like [Vasily] Aleksanyan.  Maybe the late spring is truly starting?  I very much wish it were true.
Stanislav Belkovsky, publicist: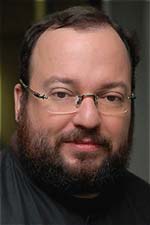 This decision was pretty-much expected.  On the political level, it was made several months ago.  It is another matter that since it was postponed several times, few believed in it.  I'm not speaking, of course, about any kind of deal between Bakhmina and prosecutors.  Dmitry Medvedev has shown that he is prepared to allow the release of certain people and become involved in high-profile cases, but only through the mechanisms of the court – Bakhmina's pardon appeal was ignored by the president.  With this he has shown the nature and style of his policy in relation to high-profile cases.  I think it is possible that he will continue to become involved in the cases of famous prisoners, but in a way that it won't be evident, so there won't be proof of this type of involvement.
Besides that, Medvedev understands the problem of the penitentiary system as a whole: prisons are overcrowded, hundreds of thousands of people who don't pose any danger to society are serving time.  As result, when dealing with cases that aren't of a high-profile, but from certain categories of prisoners, it is possible there will be pardons, an institution which was recently restarted after a long pause, and amnesties.  I see what has happened as a positive signal, although it was too long in the coming.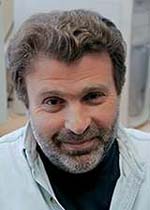 Aleksandr Ryklin, editor-in-chief of the Yezhednevny Zhurnal:
The situation was coming together in such a was that it was clear that in the end, of course, they'd release her.  This, evidently, was not an easy decision, because any decision on Yukos, clearly, is difficult for authorities.  Yukos is such a sensitive nerve that doesn't give authorities a second of peace.  With Bakhmina, however, it felt like they would release her sooner or later.  But this does not in any way give evidence that there will be any movement relating to the other defendants in the Yukos affair.
Lev Rubinshtein, writer: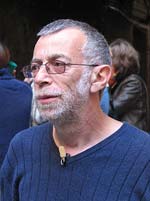 Well, first of all, this is absolutely good news.  One can't help but be pleased when a nursing mother is is allowed to go free.  Regardless of the reasoning used by those who made the decision.
Forgive me, but I don't believe in any well-meaning humanitarian inclinations on the part of Russia's leadership.  What can I do – they've set an example for themselves with countless base acts in such a way that I see some kind of dirty trick in everything, even an instance of pardon.
And even if it weren't there: they could have released Svetlana earlier, without mentioning that she should have been imprisoned in the first place.
Because THEY don't do anything especially nice for no reason, one is left guessing at what they have in mind and what kind of signal they are sending.  Not so much to the public, as to each other.
But in any case- all this fades before absolute joy: Svetlana Bakhmina is free.
Irina Yasina, chair of the Regional Journalism Club: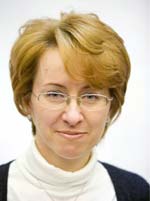 I heard about it already, and I'm glad.  Considering how many years we have worked to make this happen, you can't call this a surprise.  That this finally happens is true joy.   Many people have worked for many years, and it finally sunk in for the authorities, thank God.  We will hope for their actions in the future.
translation by theotherrussia.org