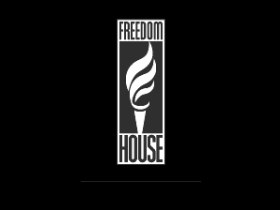 Personal freedoms are in short supply in Russia, according to a new report by US-based watchdog Freedom House. The annual "Freedom in the World" report, released January 12th, finds Russia near the bottom of 193 countries surveyed.
To reach its conclusions, the organization researched metrics for political rights and civil liberties around the world, then ranking countries on a 7 point scale for each category, 1 representing most free and 7 representing least free (read the Freedom House methodology for the 2008 report).
For 2009, Russia received 6 points for political rights and 5 for civil liberties, the same score it has held since 2005. Chechnya, which is classified as a disputed territory, received 7 for both categories.
Russia is one of 42 countries classified as "not free." Only 23 countries, including Belarus, Cameroon, Eritrea, Iran, China, Libya, Saudi Arabia, Turkmenistan, and Uzbekistan received scores indicating they were less free. Conversely, more than 150 countries ranked as more free than Russia, including Georgia, Ukraine, Kyrgyzstan, Estonia and Latvia.
Youth activist Roman Dobrokhotov, who gained international prominence in December for heckling Russian President Dmitri Medvedev, was unsatisfied with the report:
"Even thought the report came out in 2009, in essence it's from last year," he said. "It discusses the heinous Parliamentary elections and other events from 2007, but has no mention of presidential elections, the war in Georgia or changes to the Constitution."
"This will probably be reflected in the next report, and Russia will have all the opportunity to receive a 7 and 6, respectively," he added. "For now we are objectively more free than Turkmenistan, North Korea, and Libya."
—