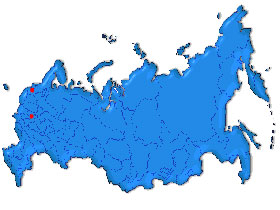 Moscow unemployment doubled over the Russian new year holidays, according to the Moscow Trade Union Federation. Mikhail Nagaitsev, the group's chairman, told the Ekho Moskvy radio station that 290 thousand people were now out of work, up from 56.5 thousand a year ago, and 67.2 thousand at the start of October. The numbers include those registered as unemployed, as well as workers on unpaid leave and working shorter hours.
Nagaitsev added that the pool of vacancies has also dropped to 164 thousand, from 175.5 thousand on November 14th.
Unemployment in Russia as a whole was also rising sharply, reaching 5 million by the end of November, the latest period where figures were available from Rosstat, the federal statistics agency. Across the country, some 1.3 million people were registered as unemployed in November, up from October but below official unemployment figures from 2007.